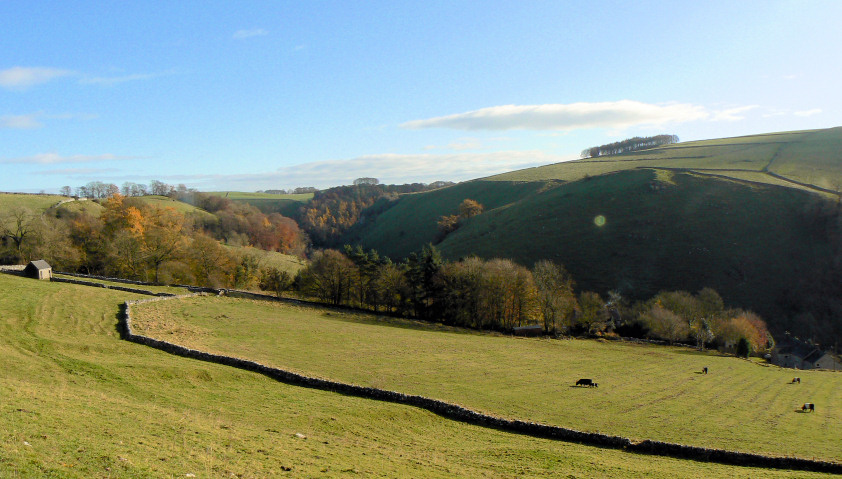 Looking across Mill Dale to Shining Tor from the steep climb above Milldale.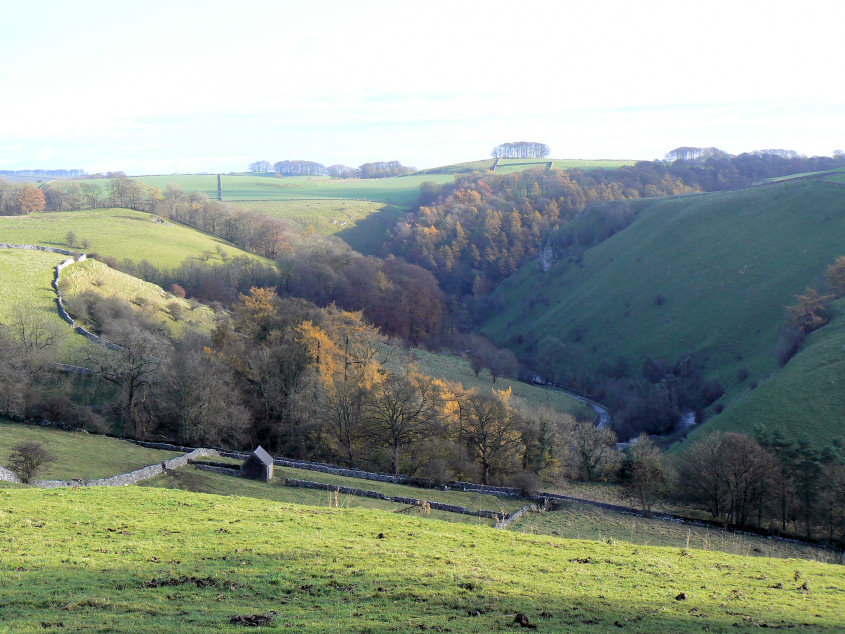 Mill Dale.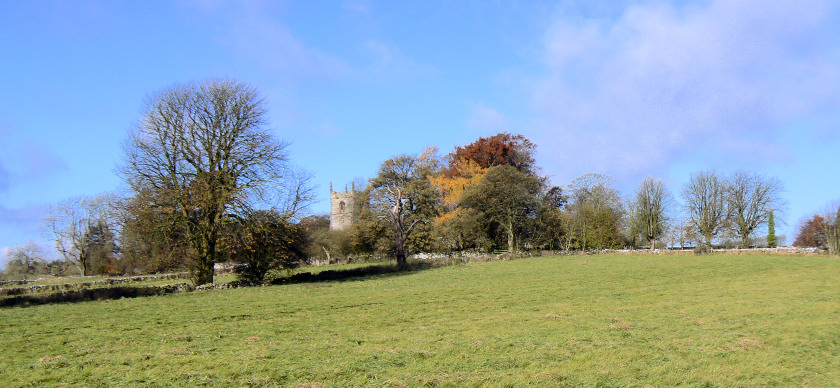 Heading towards Alstonefield's church.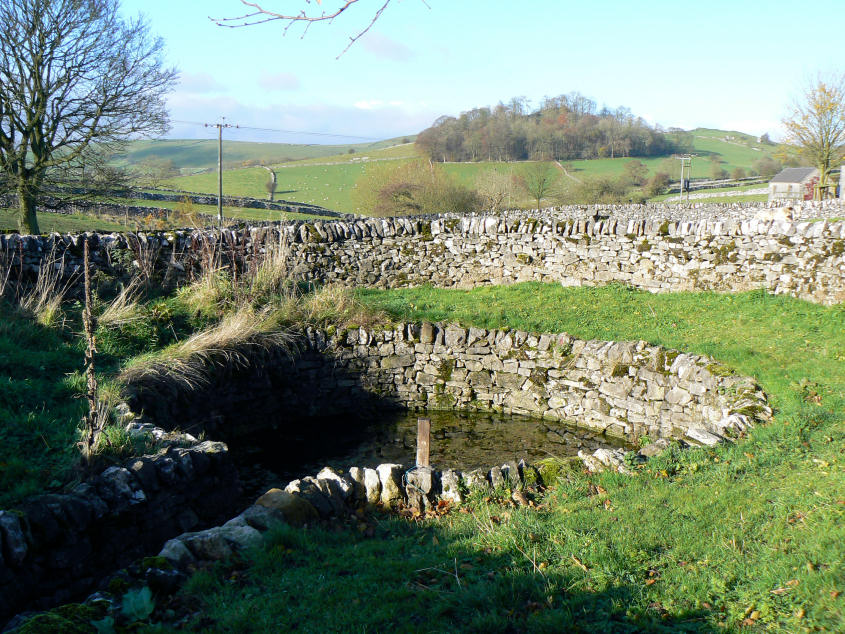 The Green Well which used to supply Alstonefield's water.
Steep Low is in the background.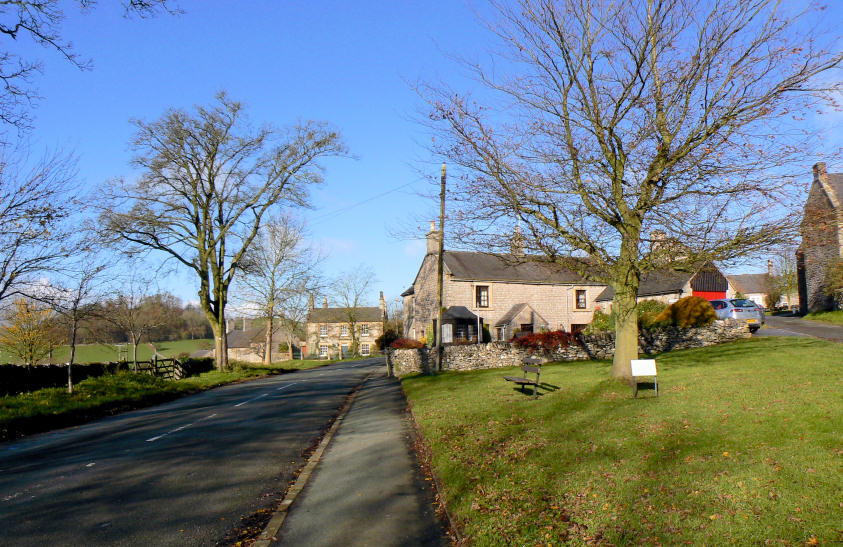 Alstonefield.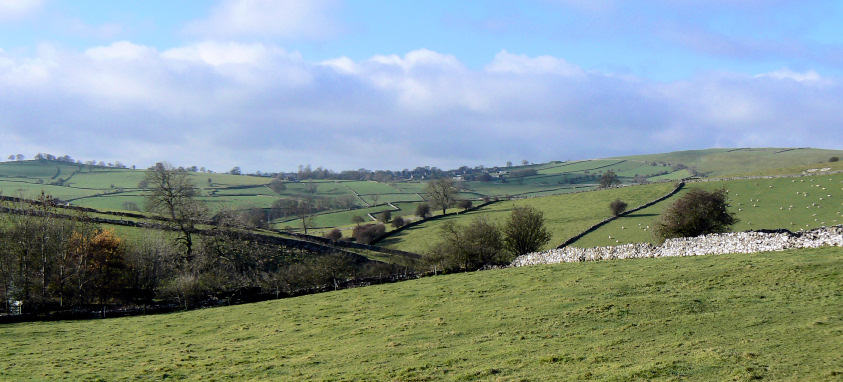 Looking across the valley to Wetton and Wetton Hill as we head out of Alstonefield.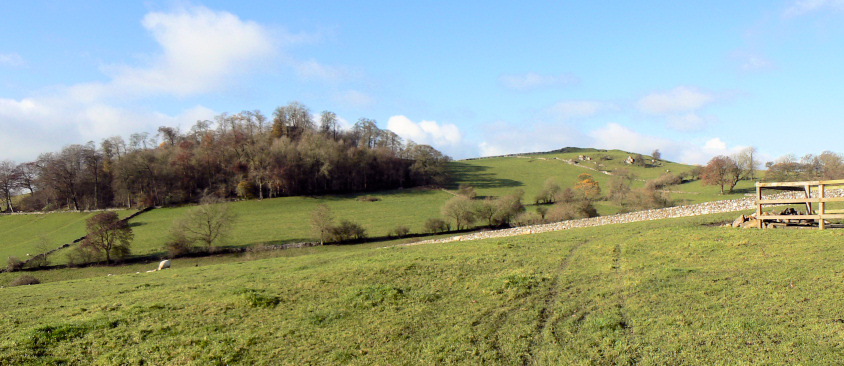 Steep Low.

Narrowdale Hill, our route would take us just below it's summit.
If it hadn't of been so slippery I might well have explored its summit.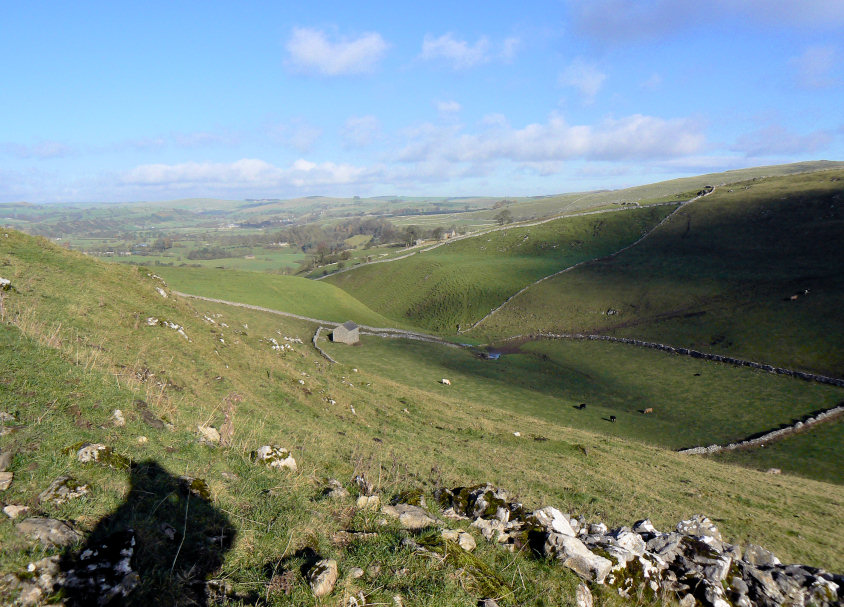 Looking down to How Narrowdale, the dale that separates
Narrowdale Hill and Gratton Hill.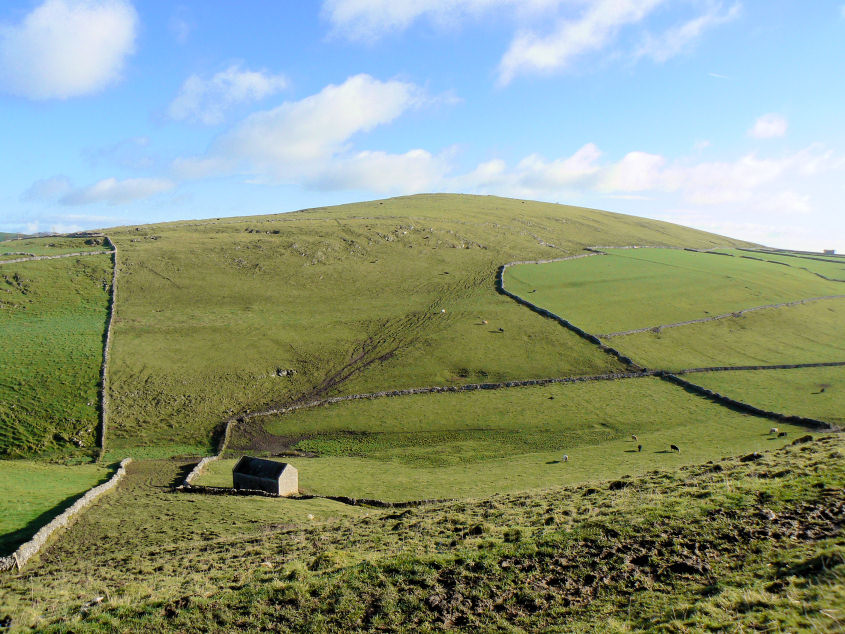 Gratton Hill from Narrowdale Hill.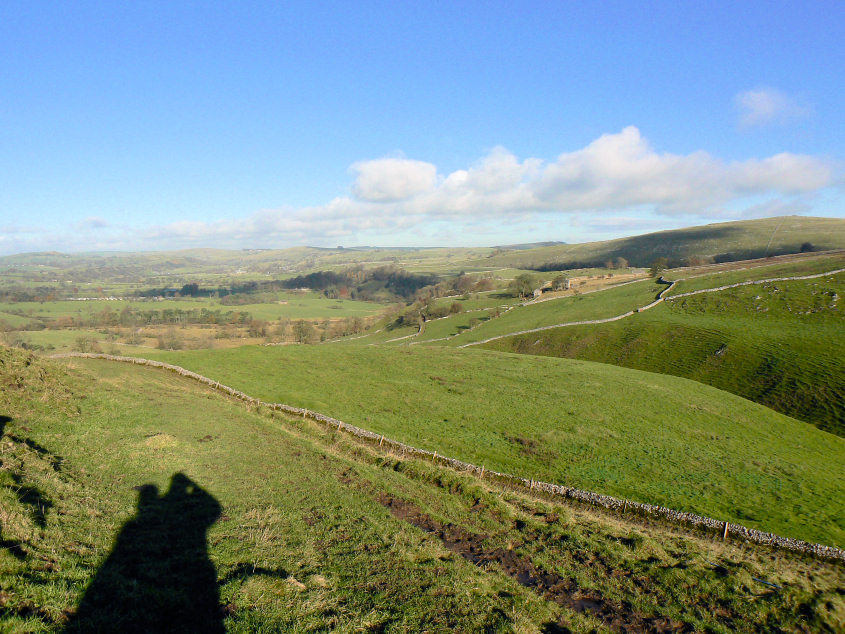 Looking across How Narrowdale to Hartington and beyond.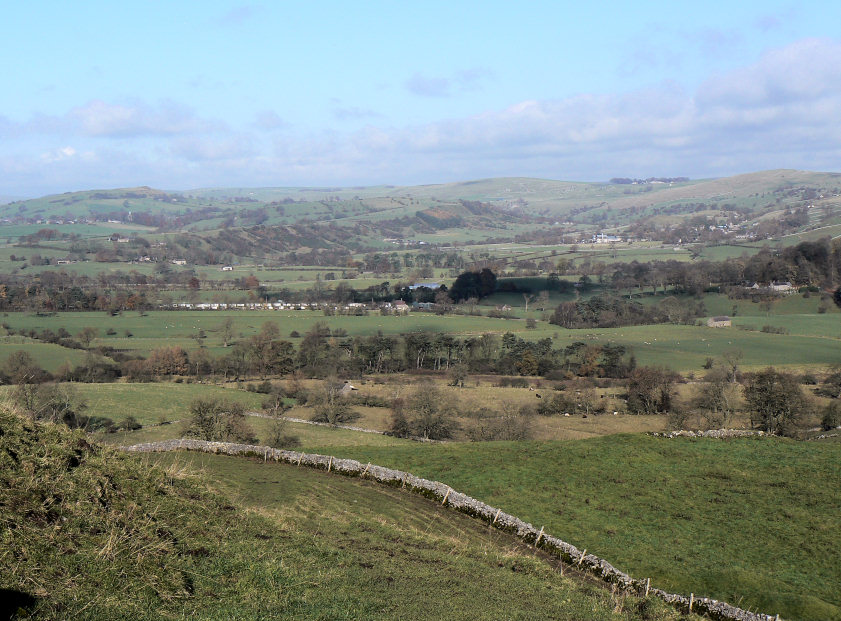 Zooming in on Hartington with Carder Low and High Wheeldon also visible.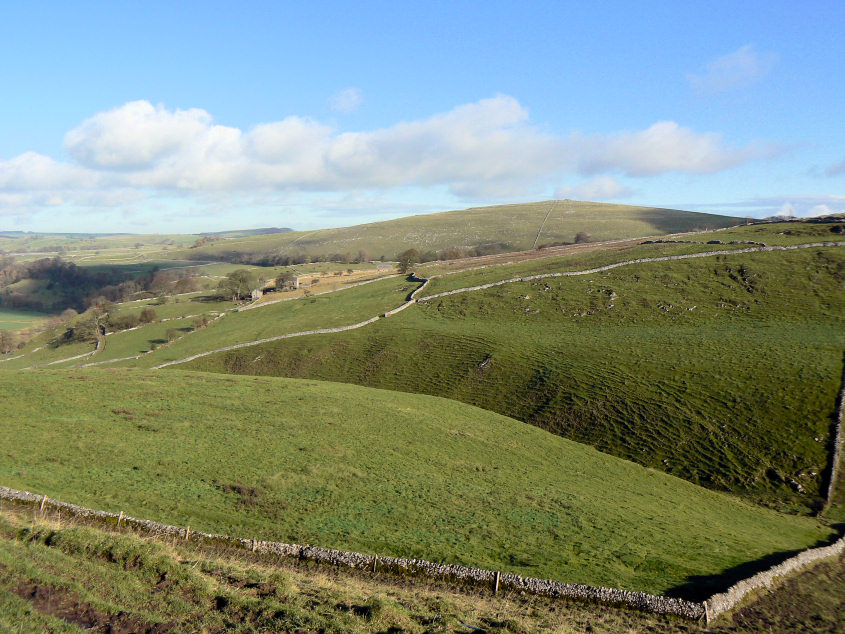 Wolfscote Hill, behind the lower slopes of Gratton Hill.
Approaching the entrance to Wolfscote Dale.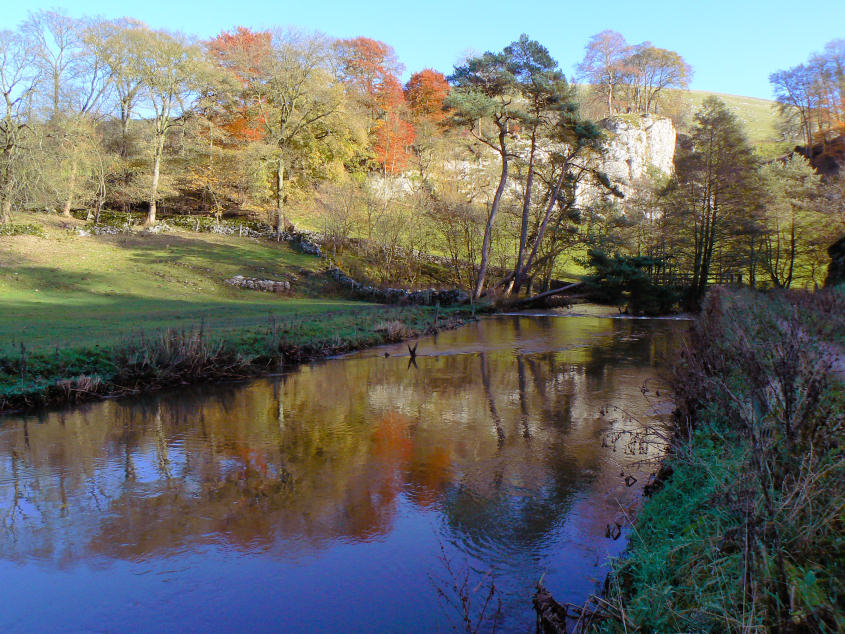 Autumn reflections in the River Dove.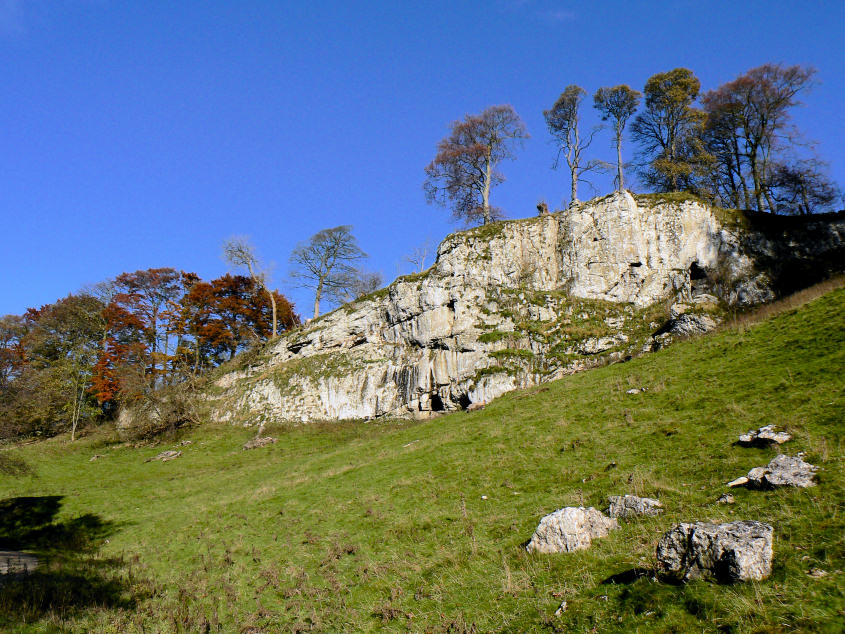 The caves at the entrance to Wolfscote Dale.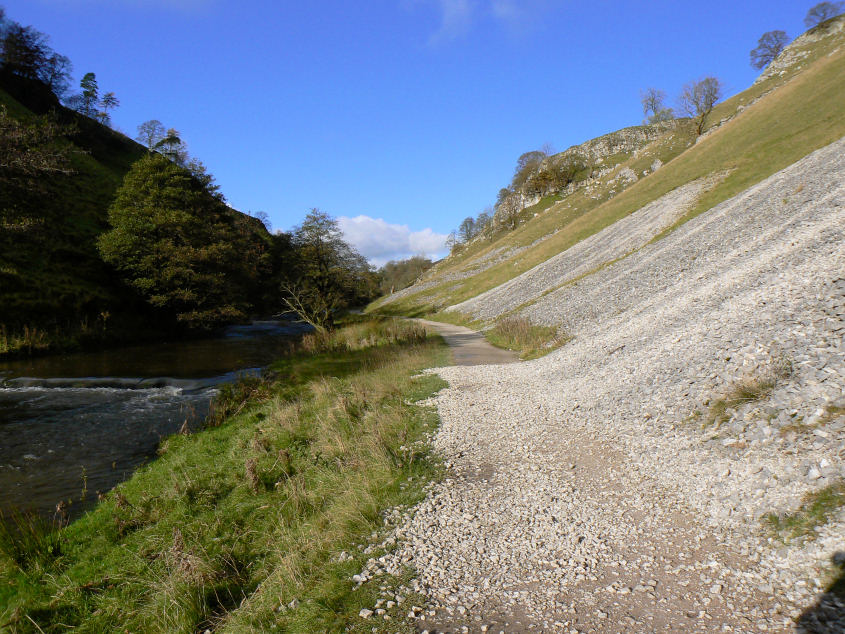 Wolfscote Dale.
Looking across the River Dove to Drabber Tor.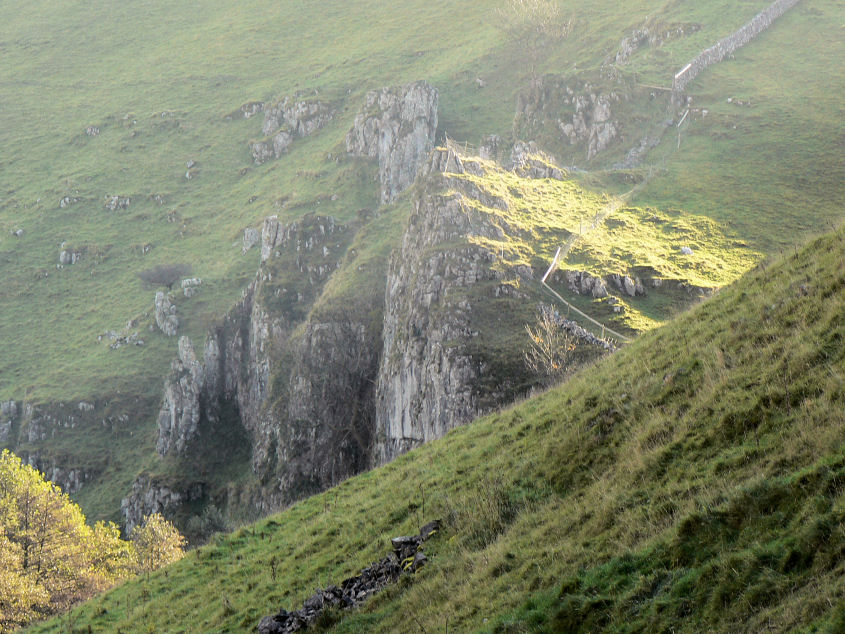 Drabber Tor.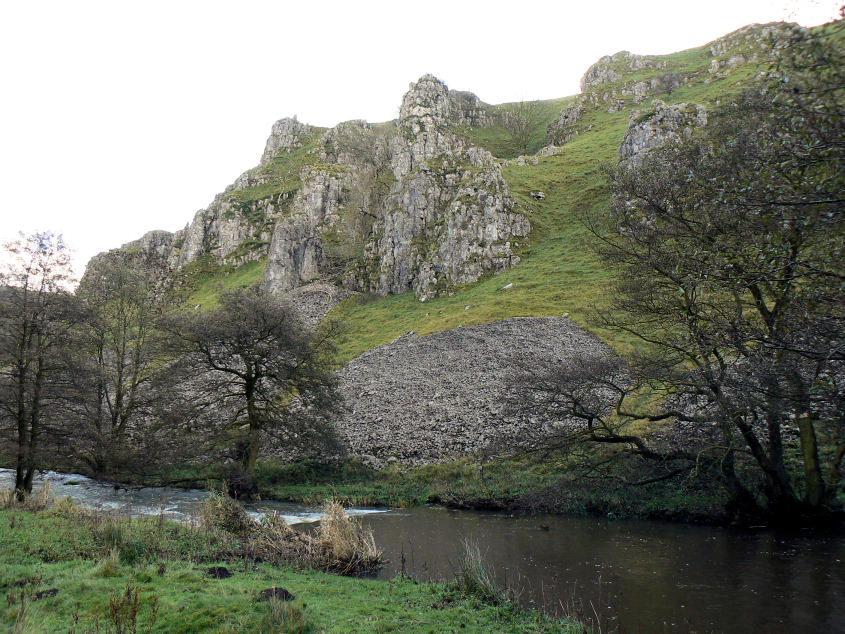 Peaseland Rocks.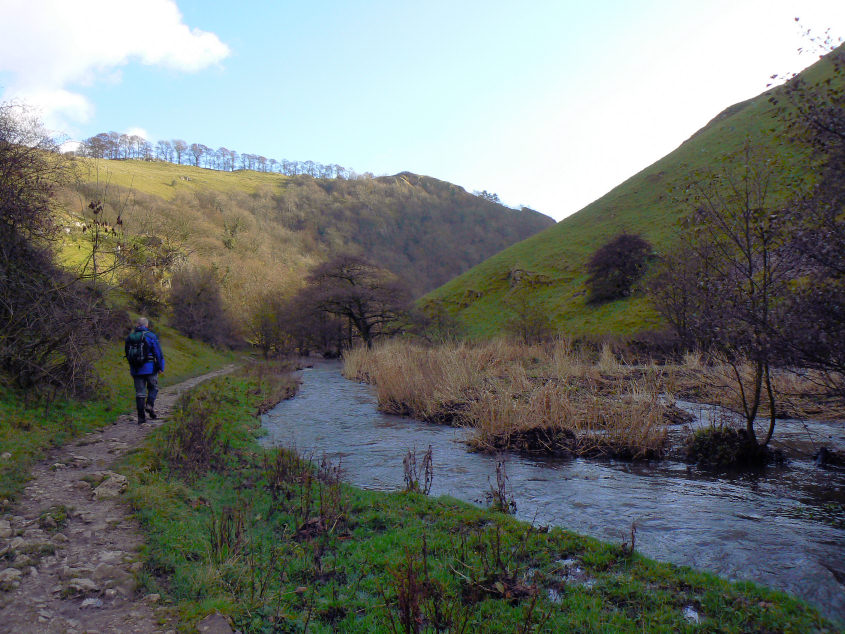 Iron Tors seen high above the wooded section of Wolfscote Dale.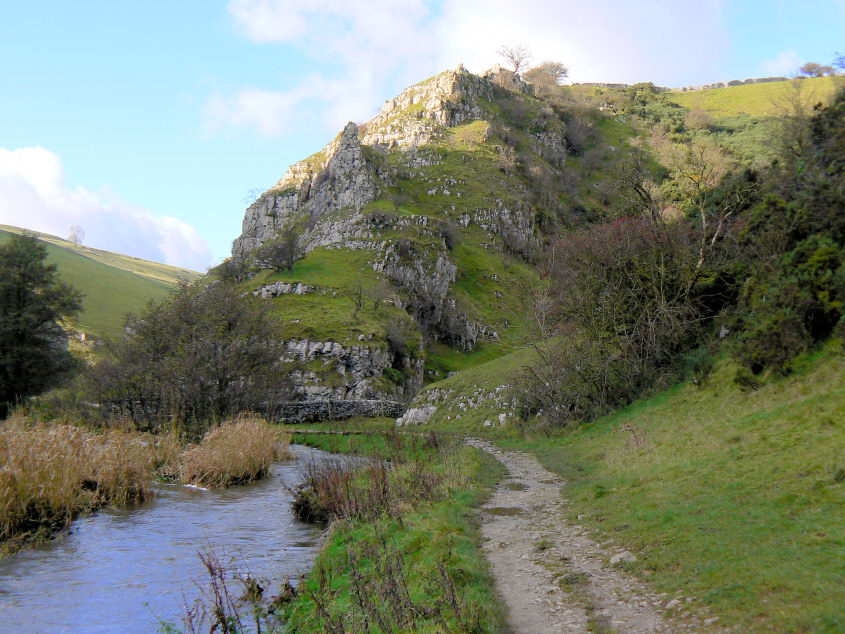 Sunlight catches the limestone in Wolfscote Dale.