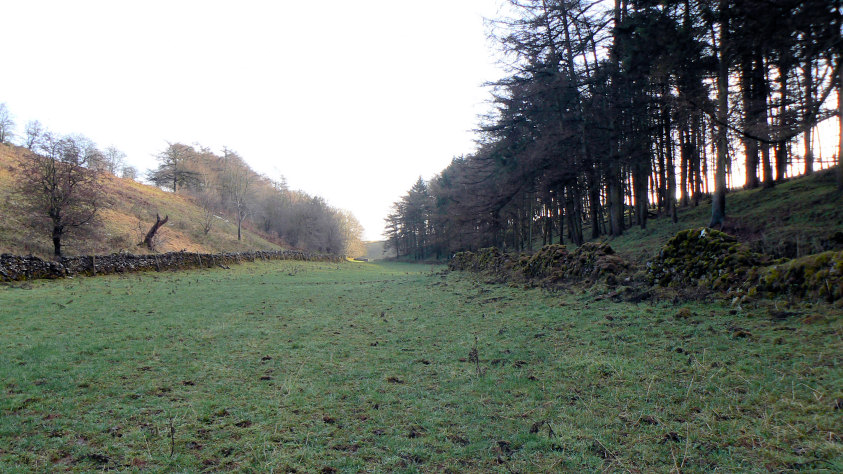 Heading through Bolderstone Plantation towards Long Dale.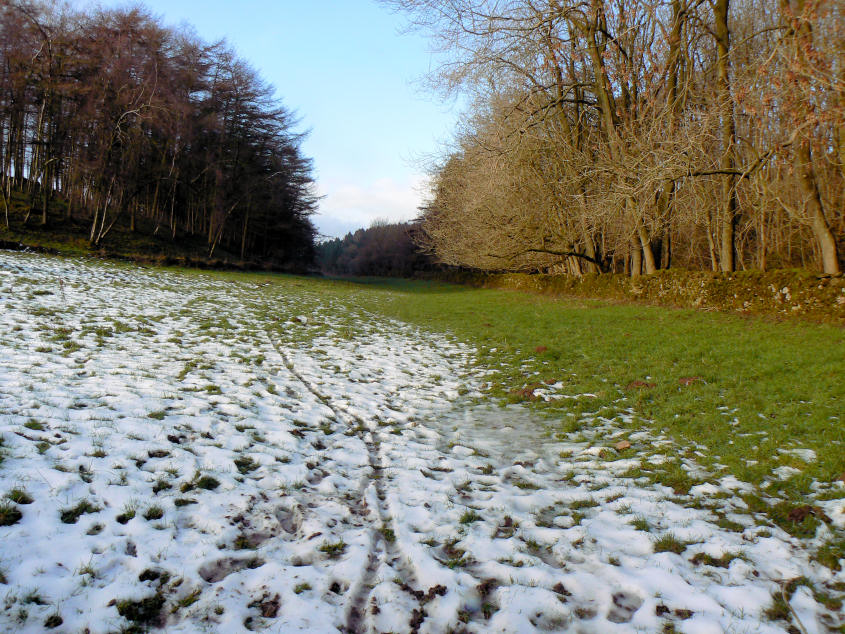 The frozen ground certainly meant the going was much better than it would normally have been.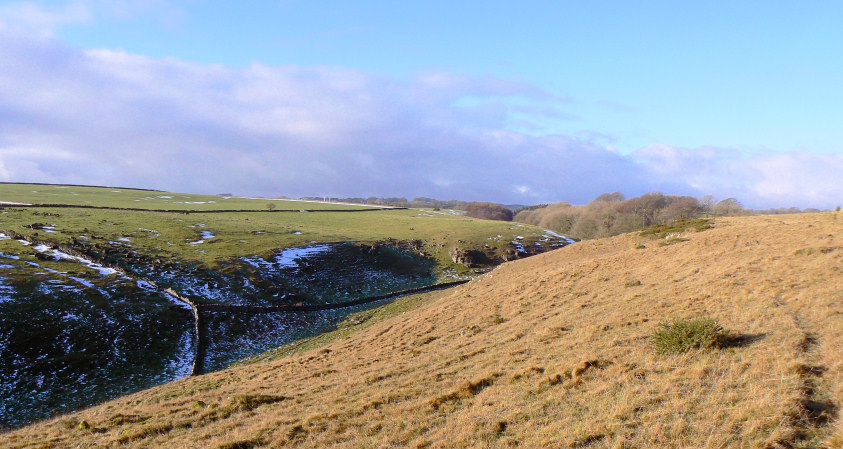 The route went along the top of Long Dale, instead of through it.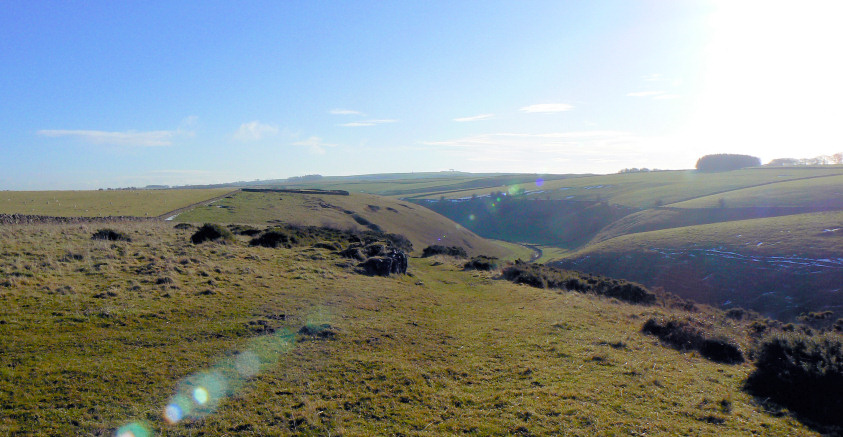 Looking across Long Dale from the point where I turned towards Gratton Moor.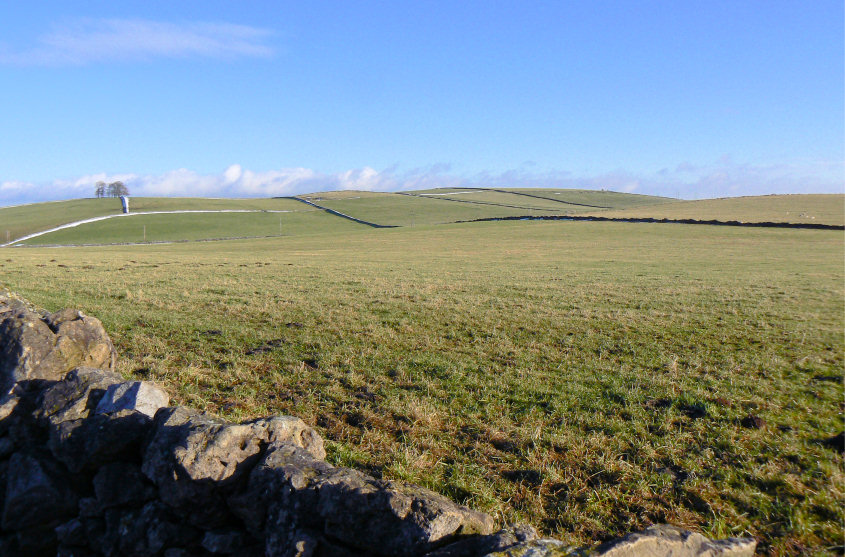 Gratton Moor, not very moor-like is it!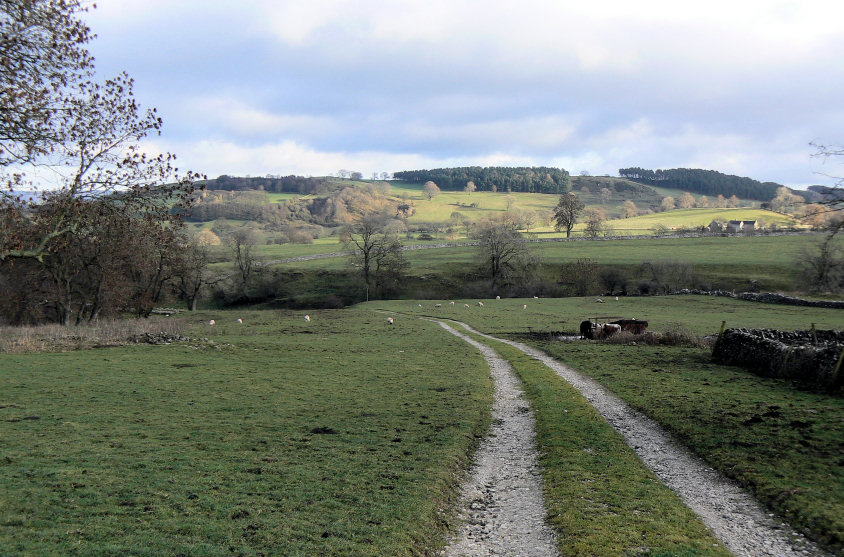 Looking back to Black Nursery Plantation from the track to Kenslow Wood.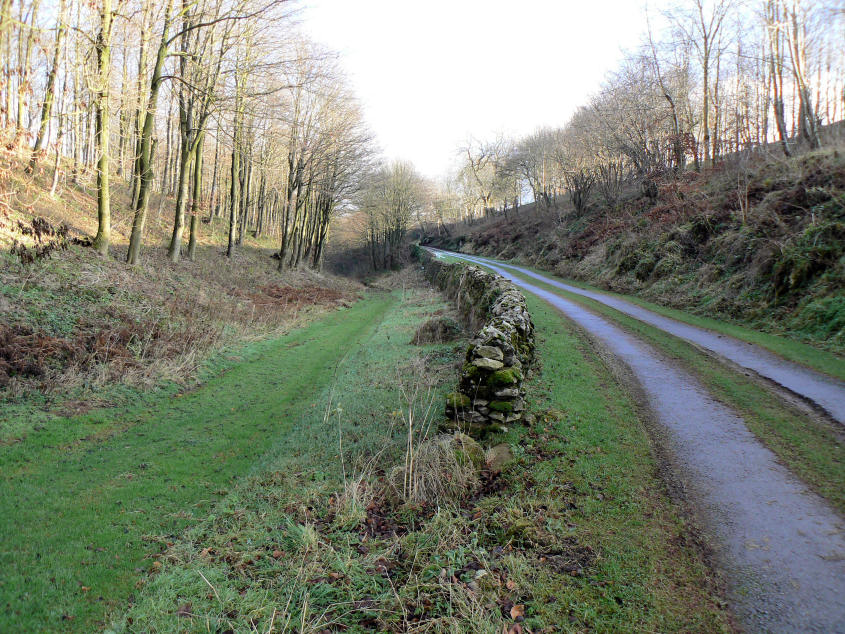 Kenslow Wood is a private wood but the track above it is very pleasant.
An unusual sight greeted me opposite Little Rookery Farm.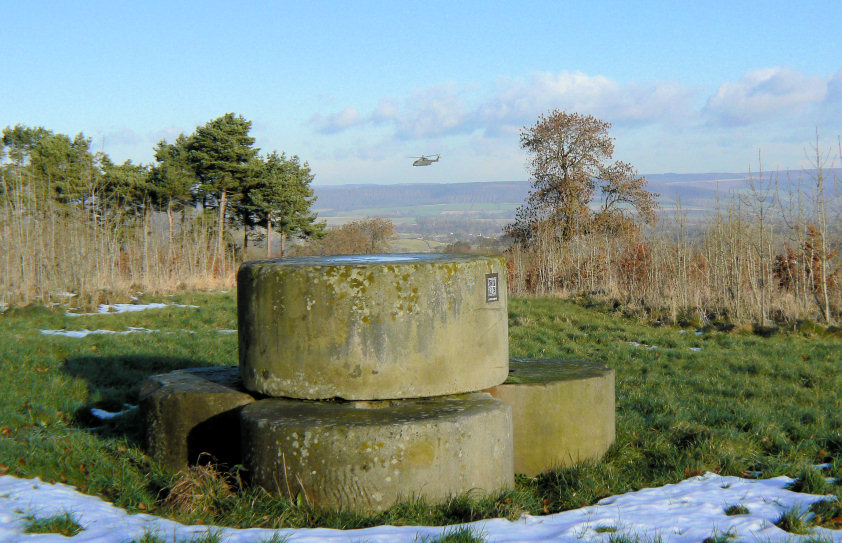 Just as I approached the toposcope on Kenslow Knoll this helicopter came across the valley.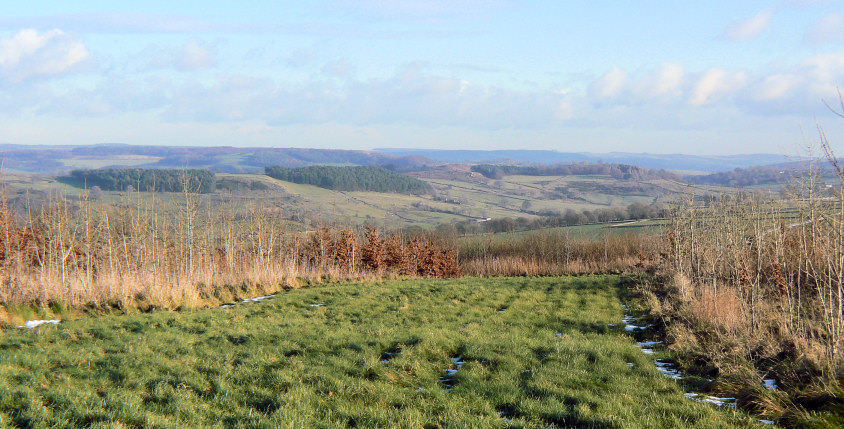 Looking towards Stanton Moor and Anthony Hill from the toposcope.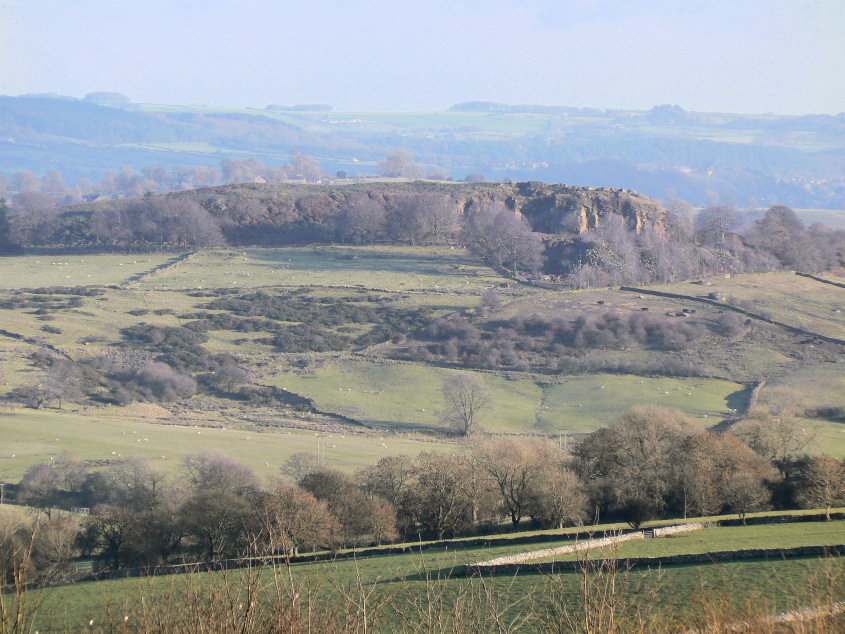 Anthony Hill.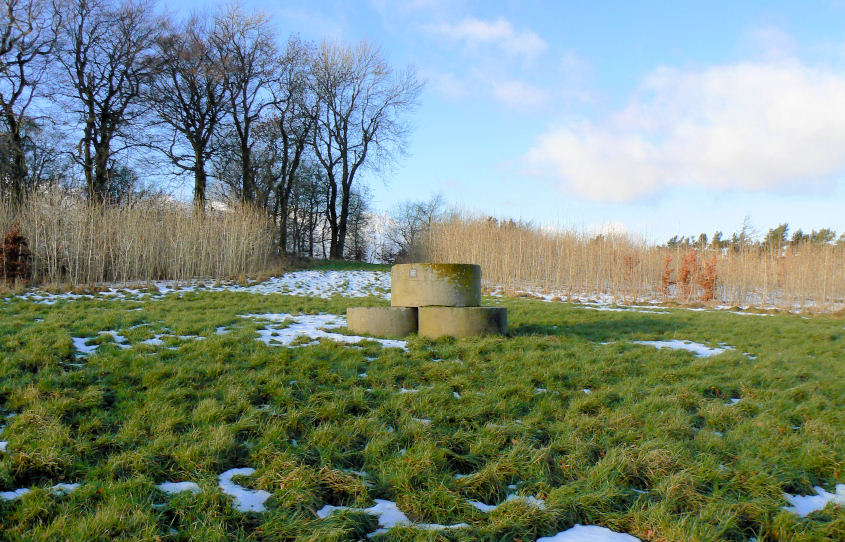 Kenslow Plantation where the toposcope can be found is a Millennium project.
Looking in the direction of Minninglow Hill.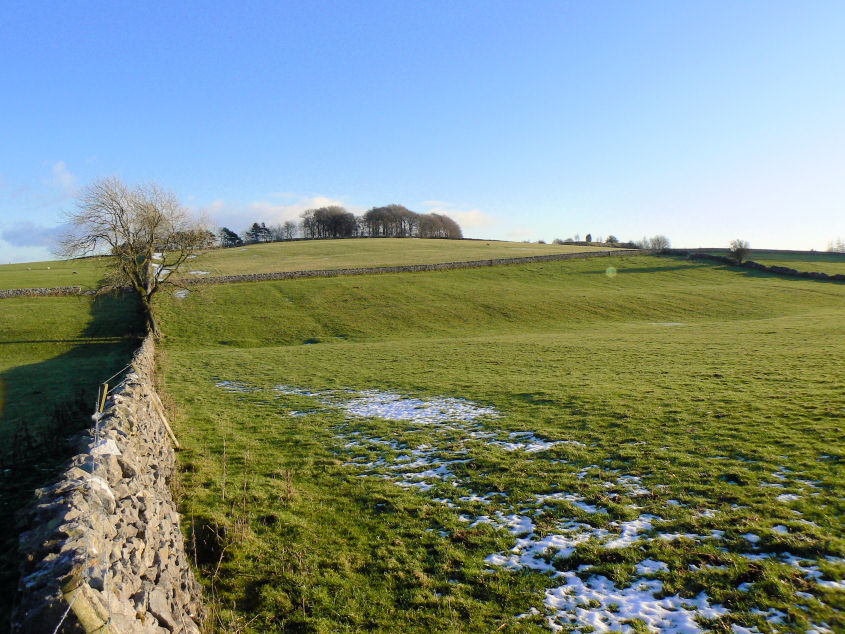 Kenslow Knoll.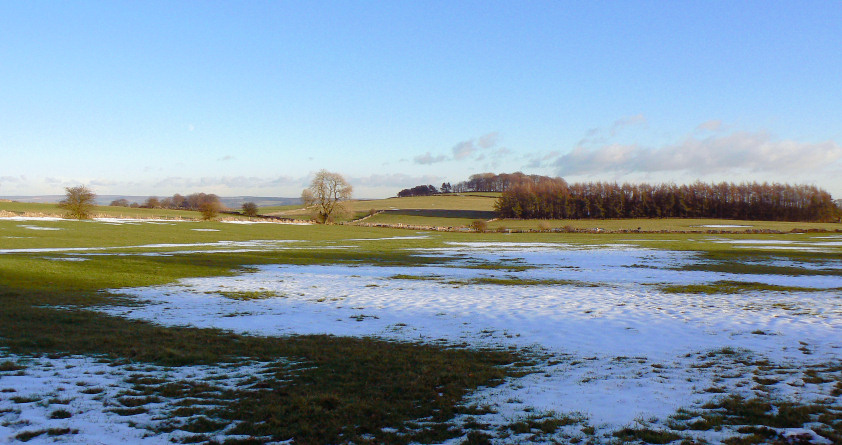 A final look back at Kenslow Knoll as I reach the road to the car park.