Sale Fell - Lake District Walk
Saturday 18th October 2008
When we left Derbyshire there was plenty of blue sky in sight but by the time we reached Cumbria we were in low cloud and rain. The original plan had been to walk some of the Shap Fells. As we sat in the car at the start of the planned walk looking at the missing tops of the fells, as they were in cloud, and at the rain falling on the windscreen we opted for a change of plan. We decided to head further north and west in the hope of finding some dry weather and lower tops that were out of the cloud. As we approached Sale Fell it stopped raining and we even saw a patch of blue sky so it was on with the boots for an ascent of Sale Fell.
Start: Brumston Bridge (NY 1856 2929)
Distance: 4.75 miles Ascent: 492 metres Time Taken: 3 hours 50 mins
Terrain: Good clear tracks and grassy fields.
Weather: Mainly overcast with some light rain, brightening up towards the end of the walk
Pub Visited: Middle Ruddings, Braithwaite Ale Drunk: Yates Bitter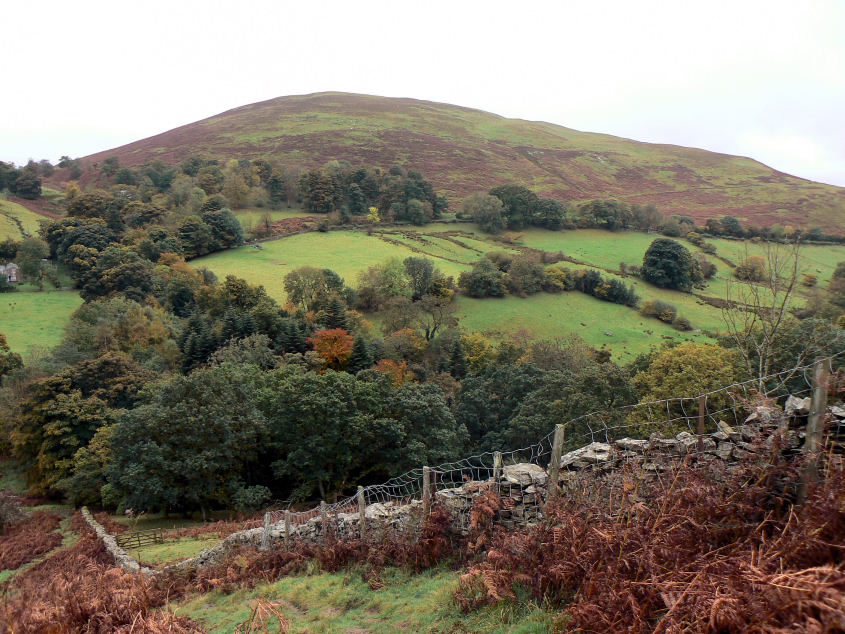 Looking across to Ling Fell after the steep start to Sale Fell.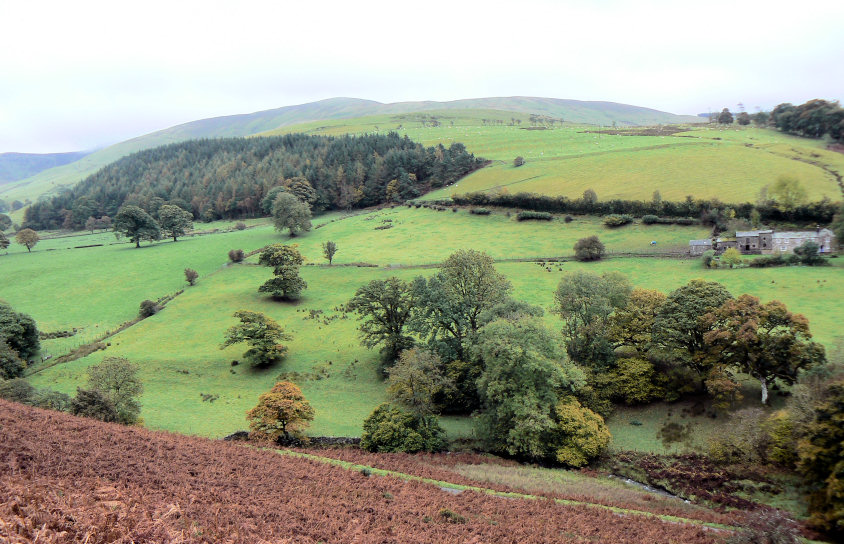 Burthwaite Heights from the same place. This would be the last summit we would need to finish the Lord's Seat group.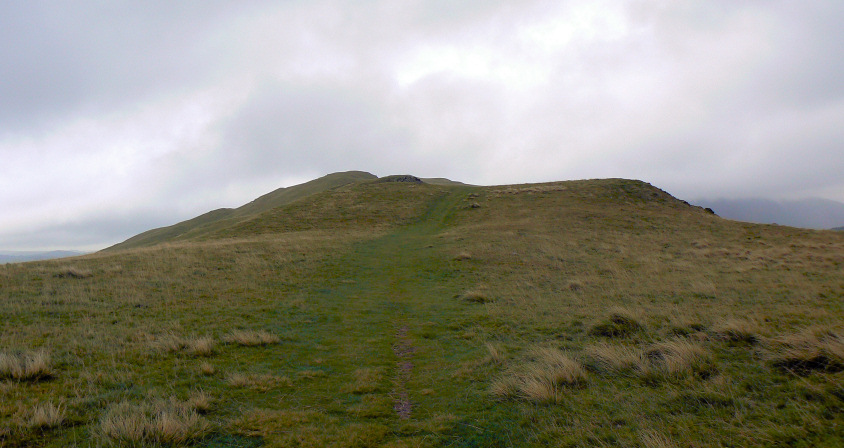 Heading towards Sale Fell's summit.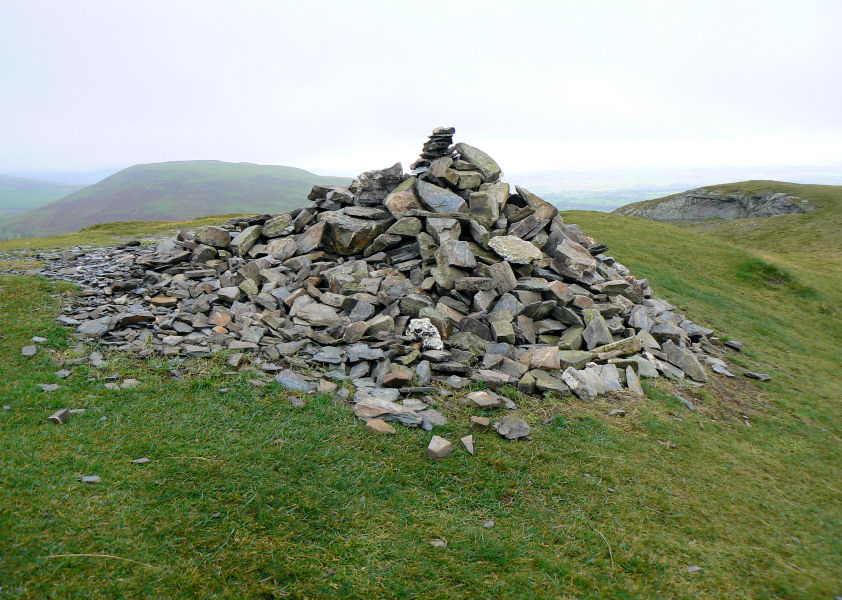 Sale Fell's summit with Ling Fell behind.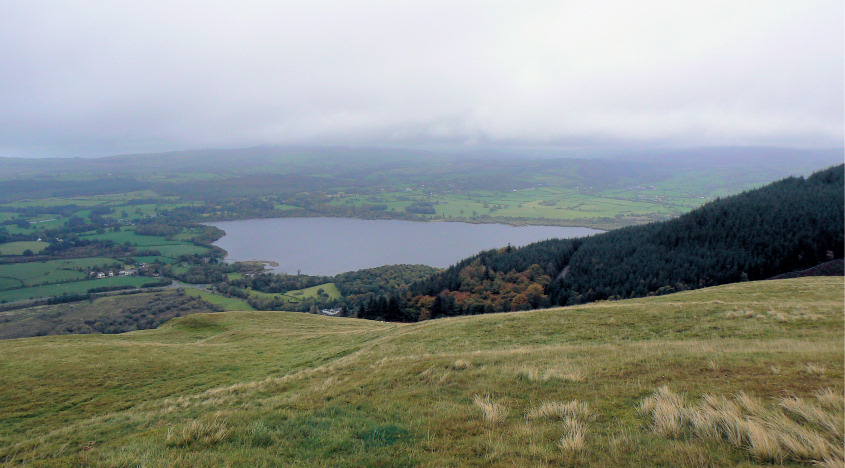 A slight diversion from the summit gave us this view of the end of Bassenthwaite Lake but no view of Binsey which is lost in the gloom and low cloud.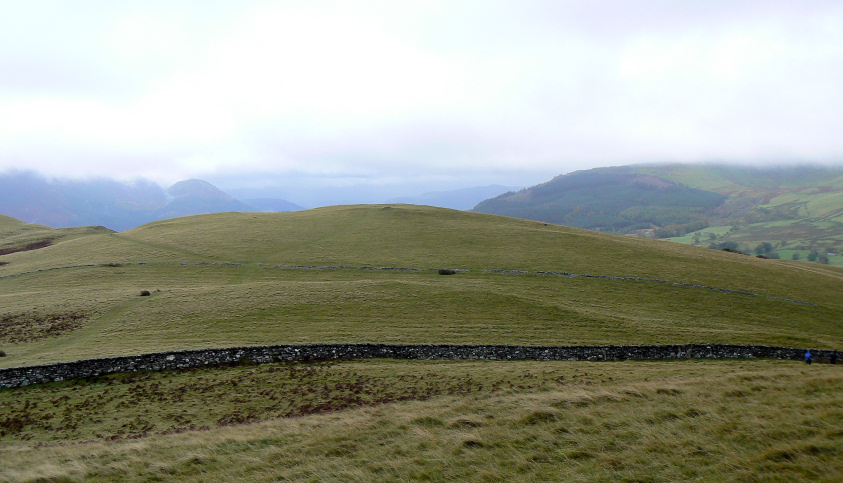 Rivings, the next summit of the day.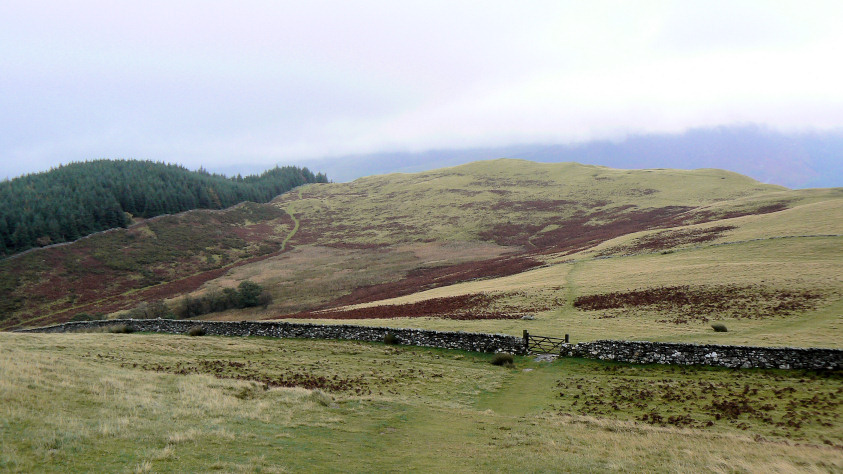 Once through the gate we would take the path to the right to head to Rivings before going onto Lothwaite.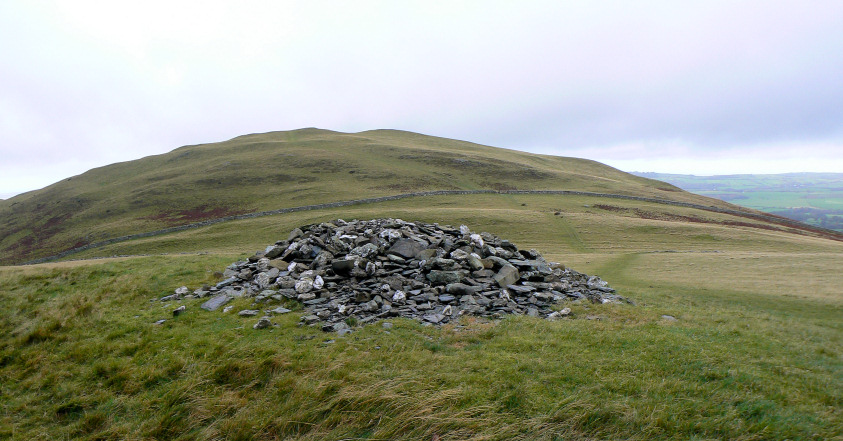 Rivings' summit looking back towards Sale Fell, with the path we followed clearly visible.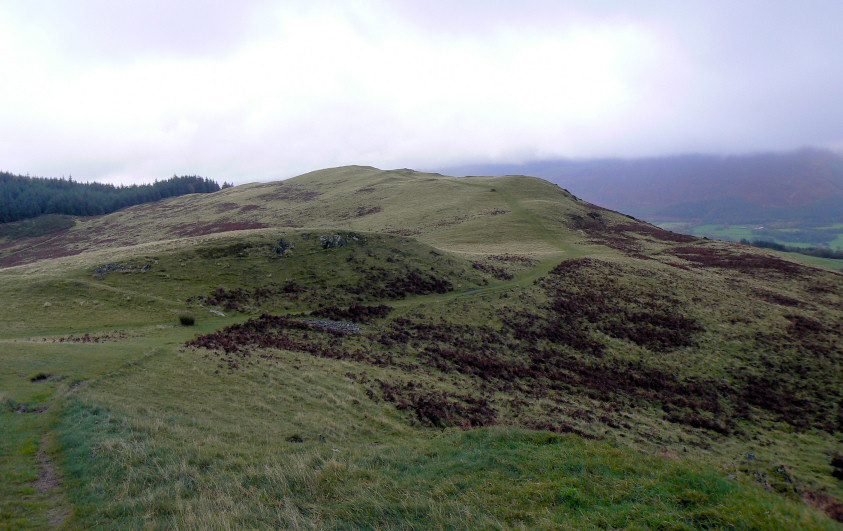 Yet another clear path led us from Rivings to Lothwaite.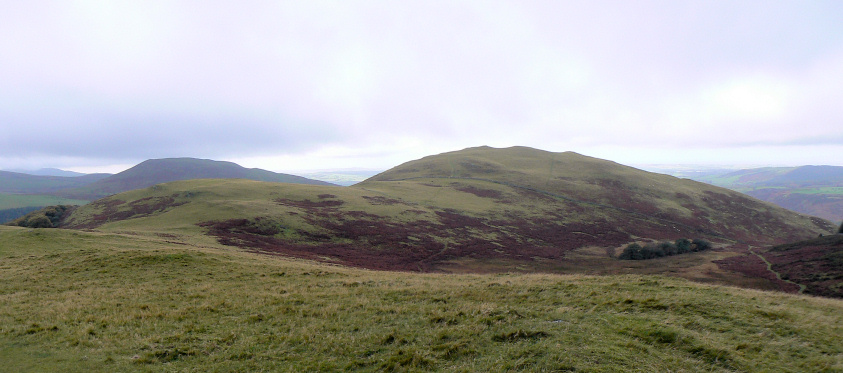 Rivings and Sale Fell from Lothwaite.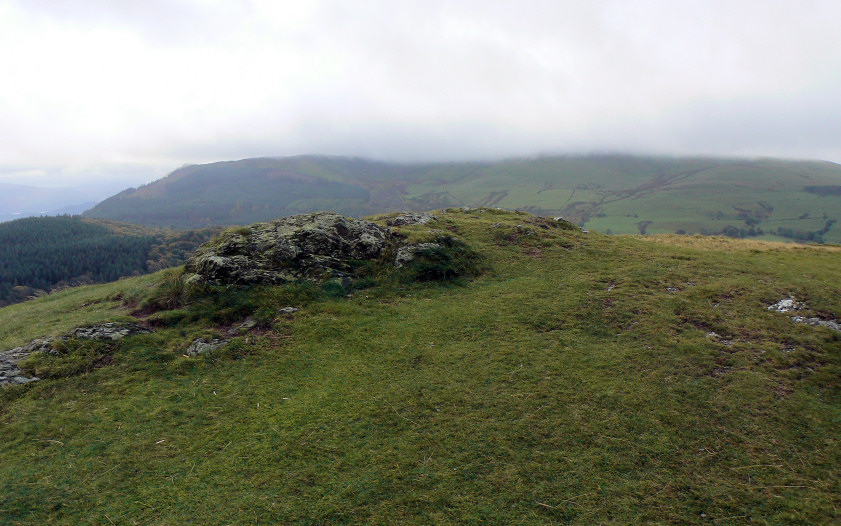 Lothwaite's summit with Barf just about clear of the cloud.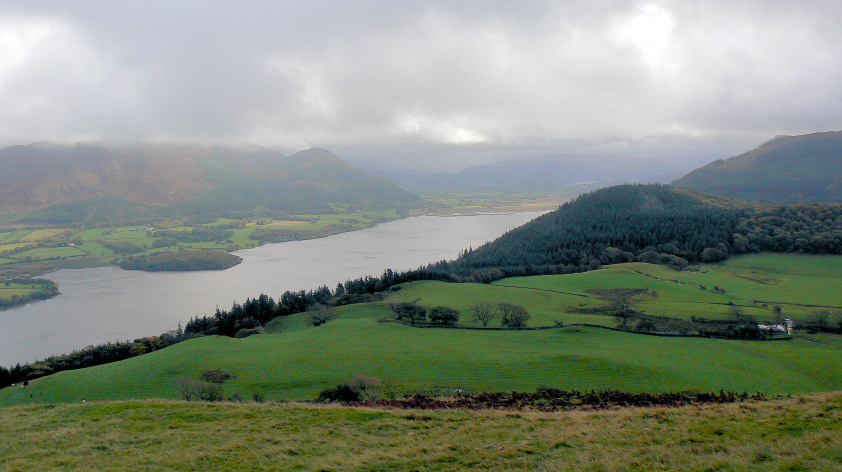 A grey looking Bassenthwaite Lake from Lothwaite.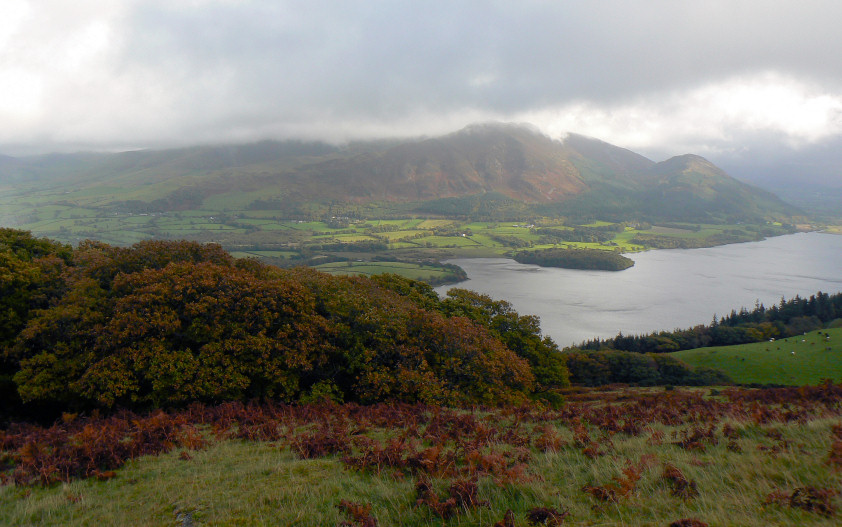 The cloud appears to be lifting as more of the Ullock Pike ridge comes into view.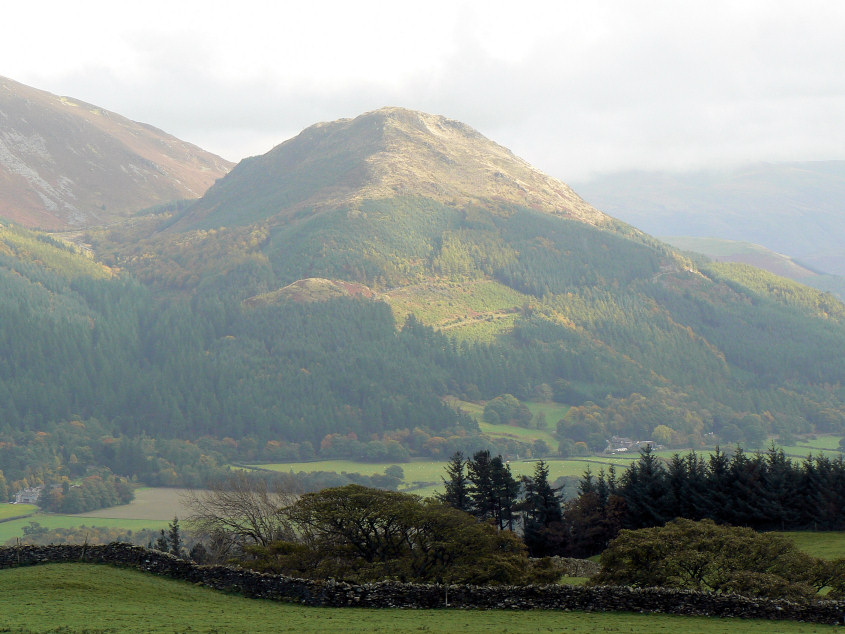 Sunshine on Dodd.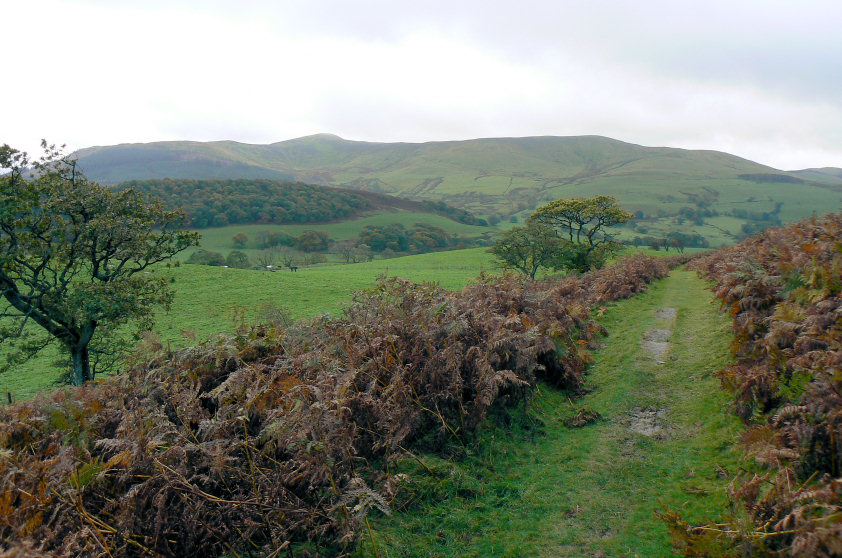 Lord's Seat and Broom Fell are now clear of cloud as we follow the track below Sale Fell.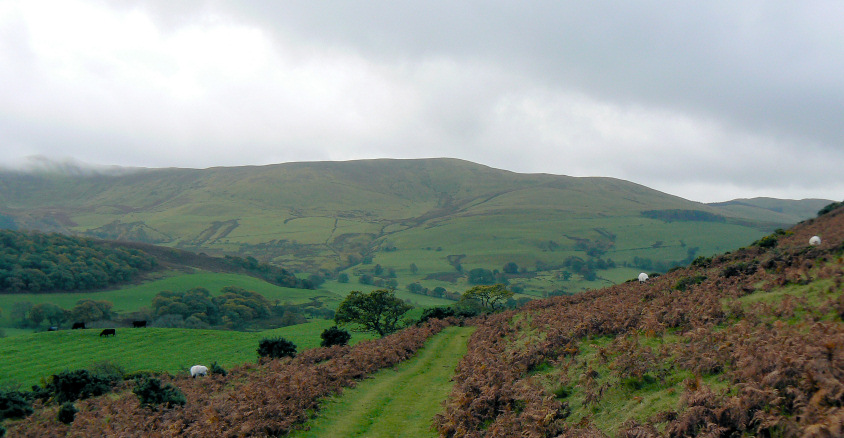 A few minutes later Broom Fell remains clear of cloud even though Lord's Seat is now back in it.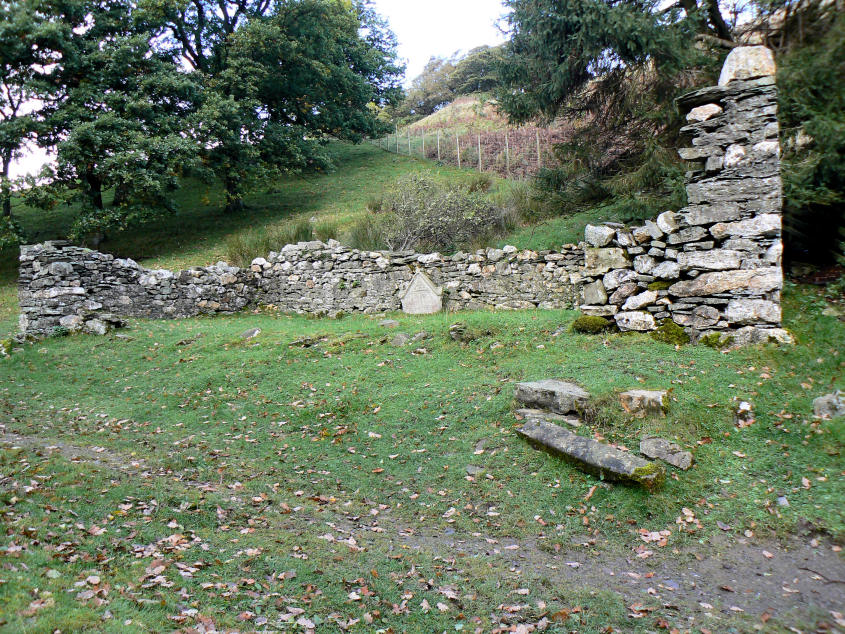 Wythrop Chapel.
Looking back to Sale Fell during the steep climb up to Burthwaite Heights.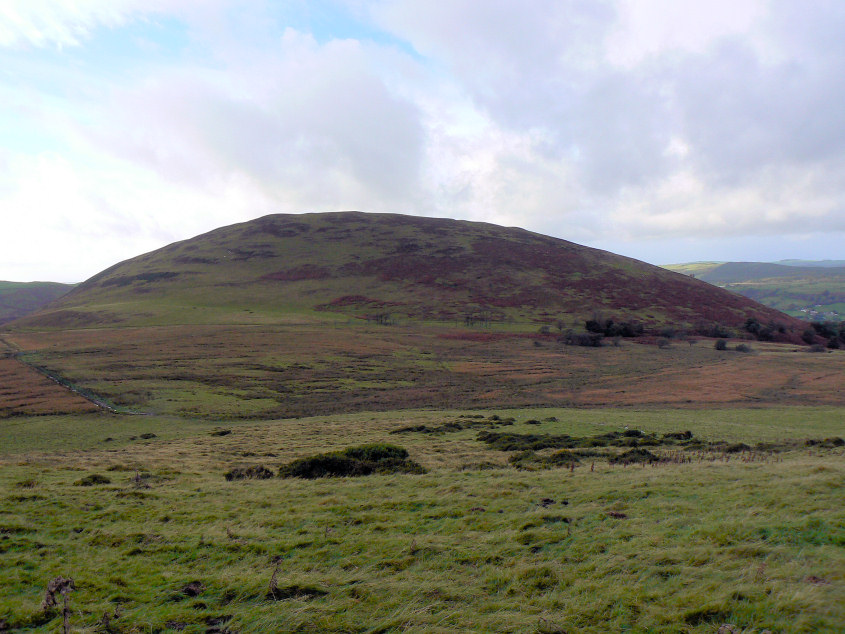 Ling Fell and some blue sky seen across Wythrop Moss.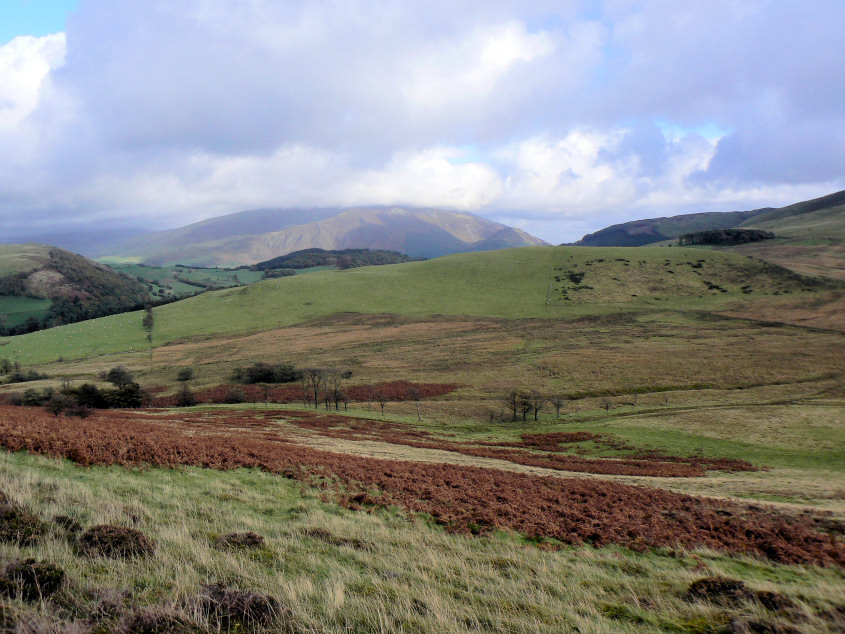 Looking back across Burthwiate Heights and yet more blue sky to Skiddaw. When we had sat in the car earlier today looking at the low cloud and rain we certainly hadn't expected to see any blue sky today.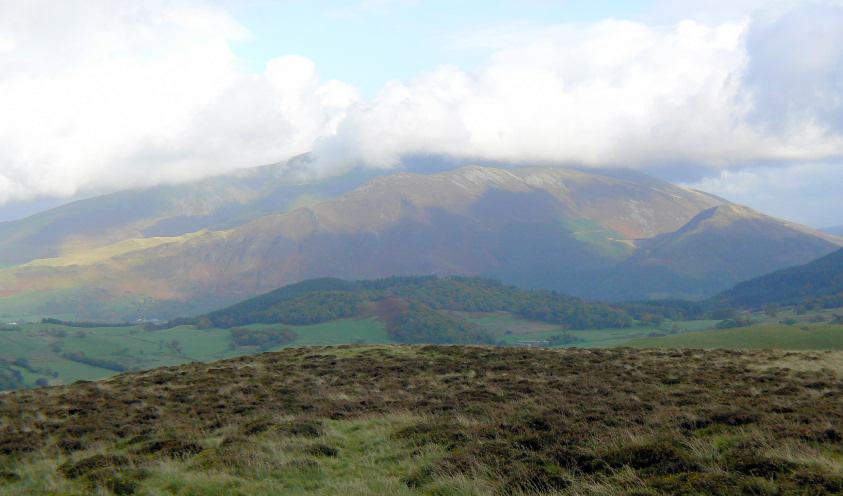 The cloud is still lifting and it looks like Carlside is now free of cloud as well as Ullock Pike.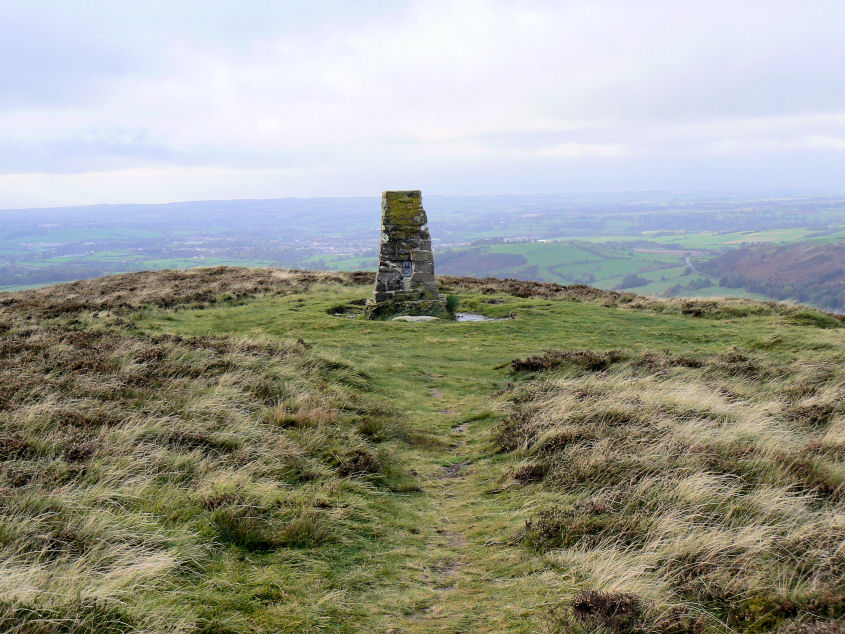 Ling Fell's summit.

Broom Fell.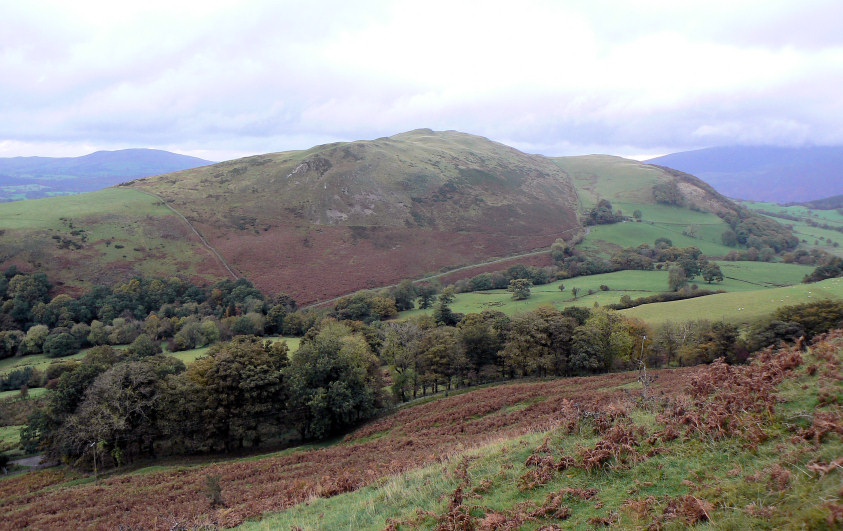 Sale Fell from our descent of Ling Fell. When we had set out on the walk we weren't sure we'd get a long enough dry spell to even stay dry whilst we did sale Fell. In the end we did a longer walk than planned and stayed dry for most of the walk. As we left Brumston Bridge the rain started to fall again and by the time we were sat in the pub it was bouncing off the road. We definitely timed this walk to perfection.
All pictures copyright © Peak Walker 2006-2023