Grike - Lake District Walk
Saturday 6th September 2014
My sister Debra and her boyfriend Andy joined us for another walk. As it was a Saturday and we were in search of some solitude we headed for the less frequented Western Fells.
Start: Cold Fell Road (NY 0665 1302)
Distance: 5.75 miles Ascent: 452 metres Time Taken: 4 hours 45 mins
Terrain: Predominantly on clear tracks.
Weather: Cloudy to start but brightening and warming up during the day.
Pub Visited: Kirkstile Inn, Loweswater Ale Drunk: Esthwaite Bitter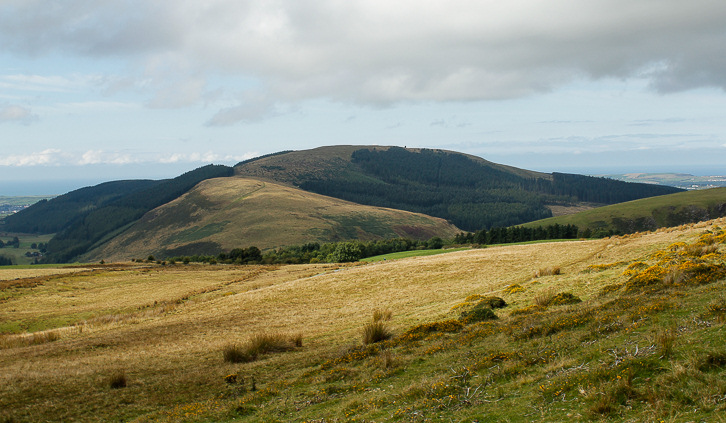 Looking across the Cold Fell Road towards Flat Fell as we start the ascent of Blakeley Raise.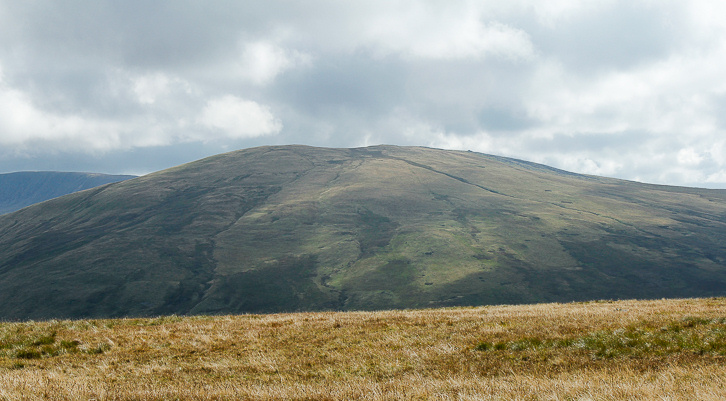 Lank Rigg from the ascent of Blakeley Raise.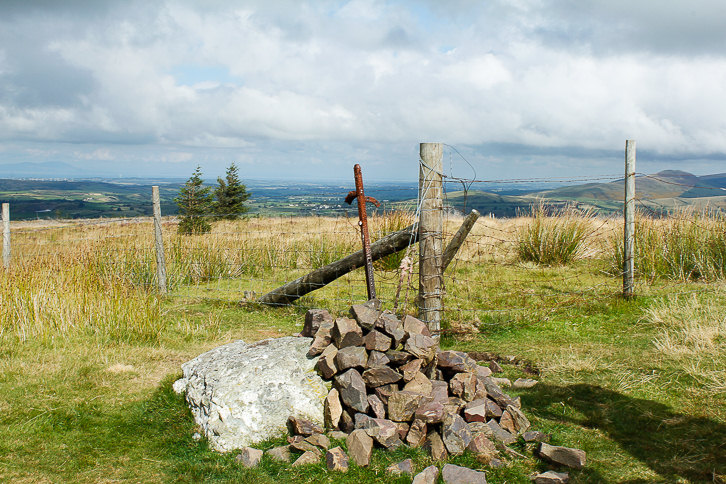 The summit of Blakeley Raise, minus the skull that adorned the fence post the last time we were here.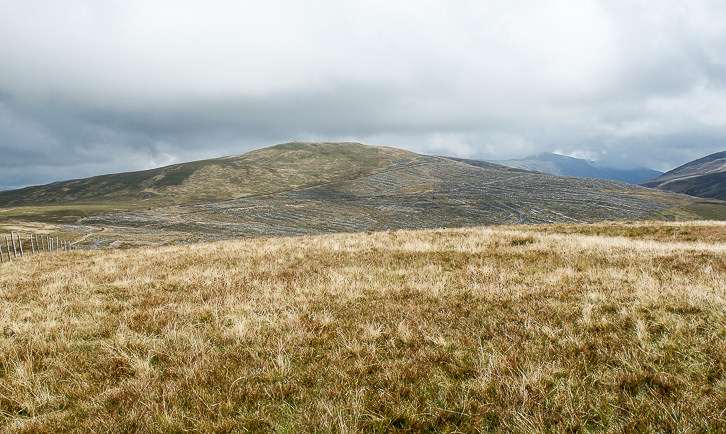 Grike was our next summit but the view had changed since our last visit when the fellside was much greener.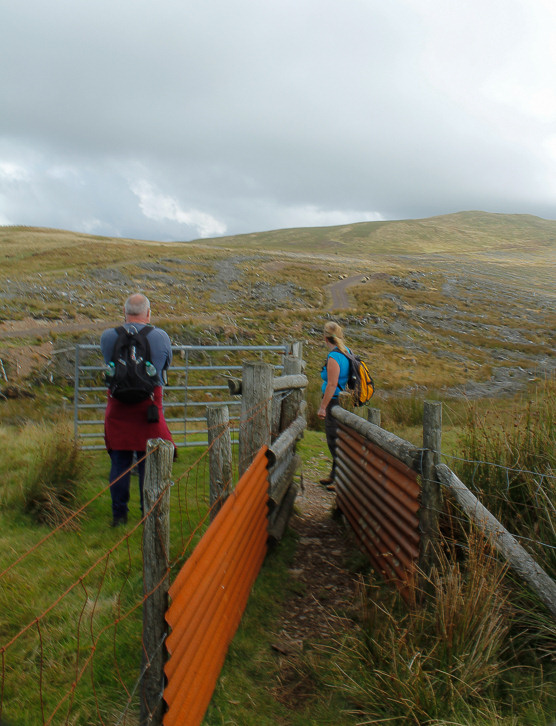 For those of us with little legs the most difficult section of the walk was negotiating this gap.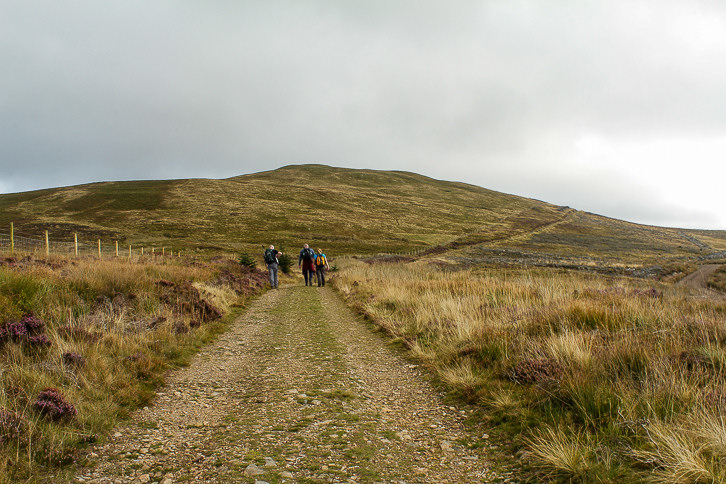 Following the track through the former forest.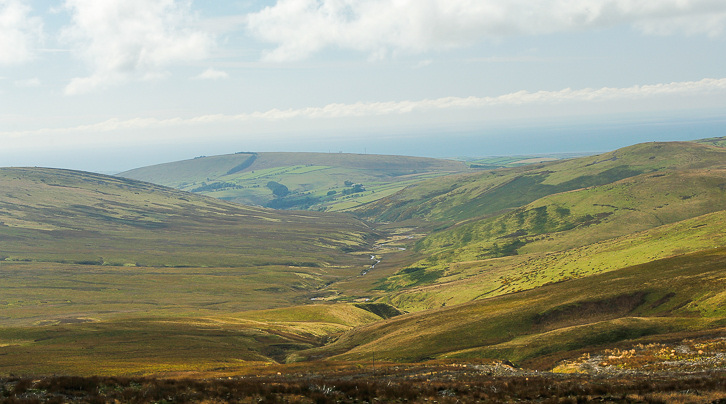 The River Calder from the ascent of Grike.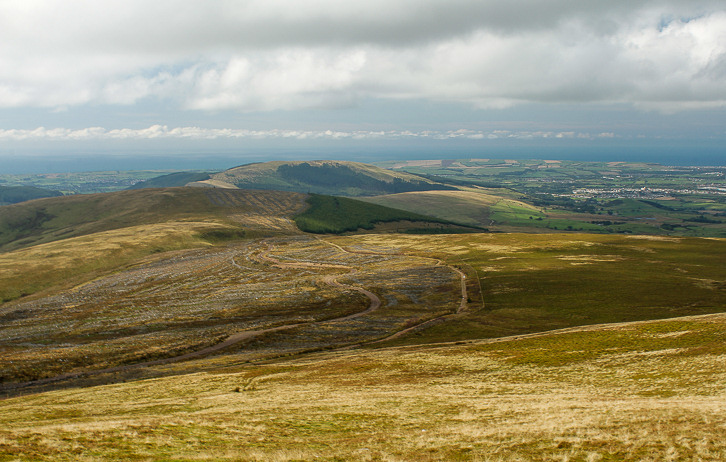 As we ascend Grike the devestation left by the removal of the trees scars the landscape.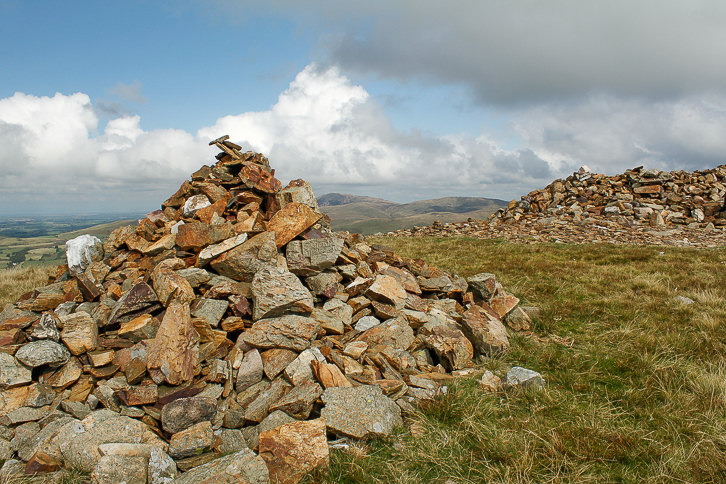 Grike's summit cairn and shelter. As it looks like the weather is improving we opt to carry onto
Crag Fell before stopping for lunch.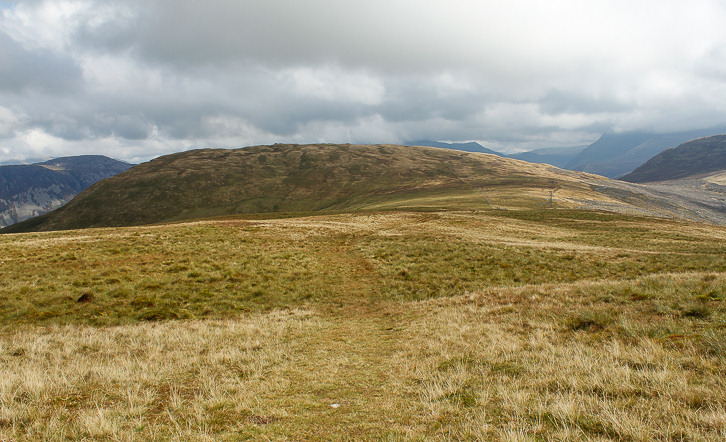 Crag Fell from the descent of Grike.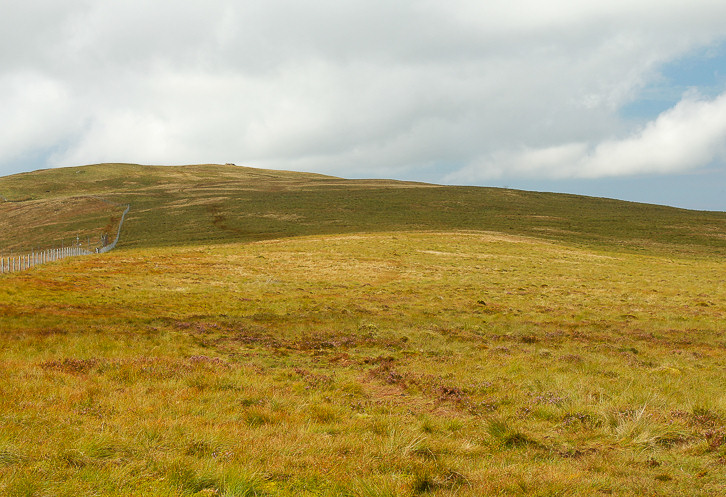 It's easy going and Grike's summit is soon in the distance.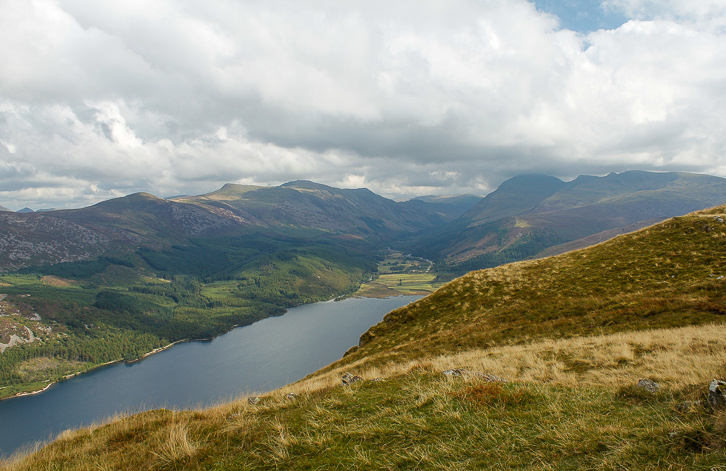 The view along the Ennerdale Valley was one of the reasons we opted to delay our lunch break.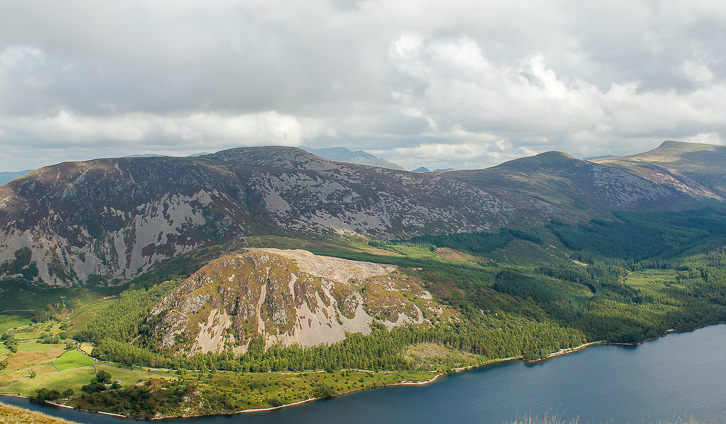 Bowness Knott, Herdus, Great Bourne and Starling Dodd from our lunch spot.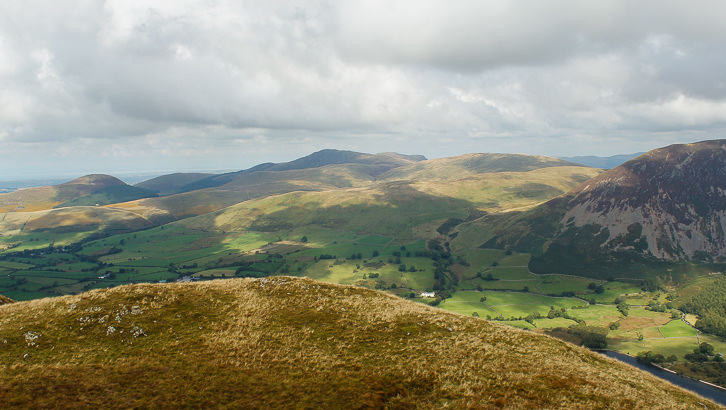 Behind us Blake Fell was also in view.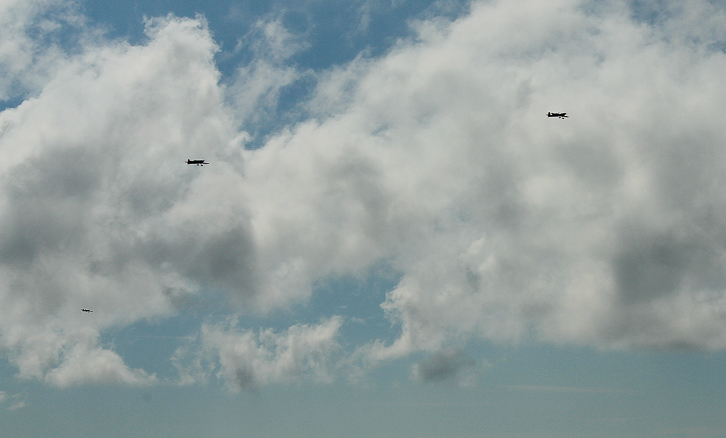 Looking up we were passed by a group of planes.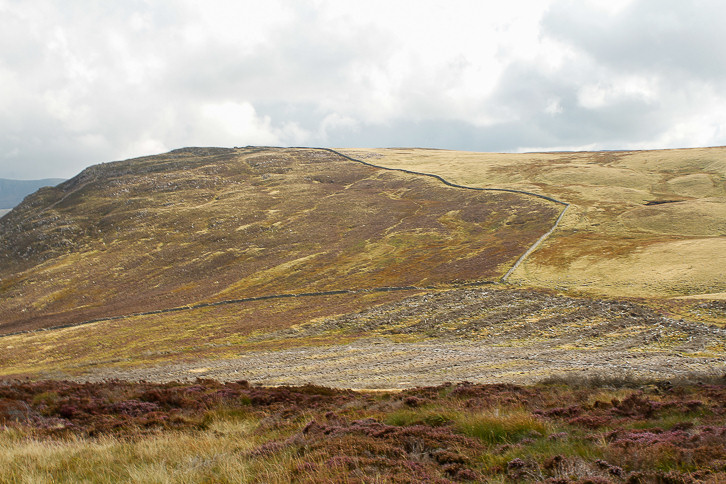 The Ennerdale Wall acts as a marker for our route onto Whoap.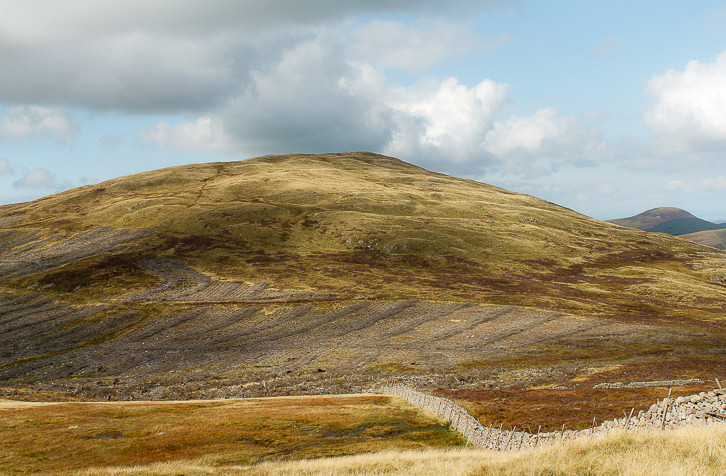 Looking back to Crag Fell from the point at which we left the Ennerdale Wall.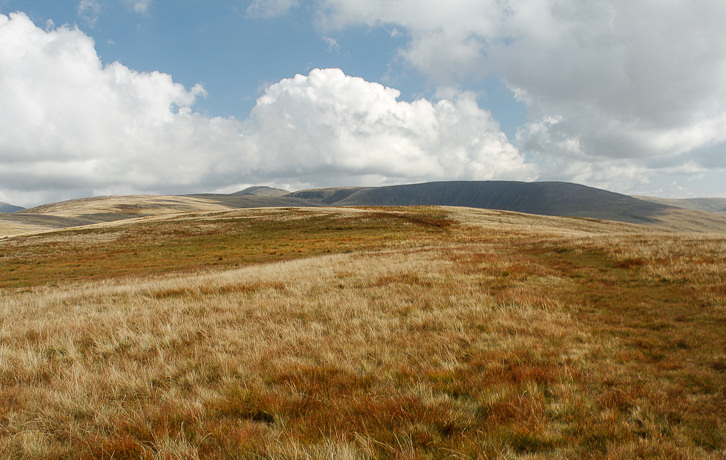 Approaching the summit of Whoap.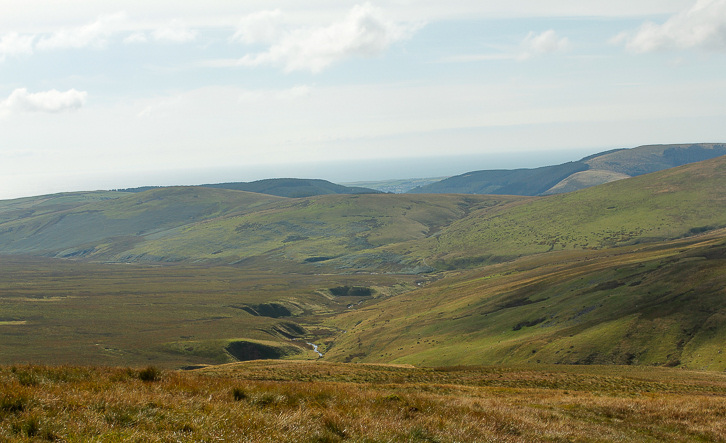 Our route off the summit would take us alongside Whoap Beck.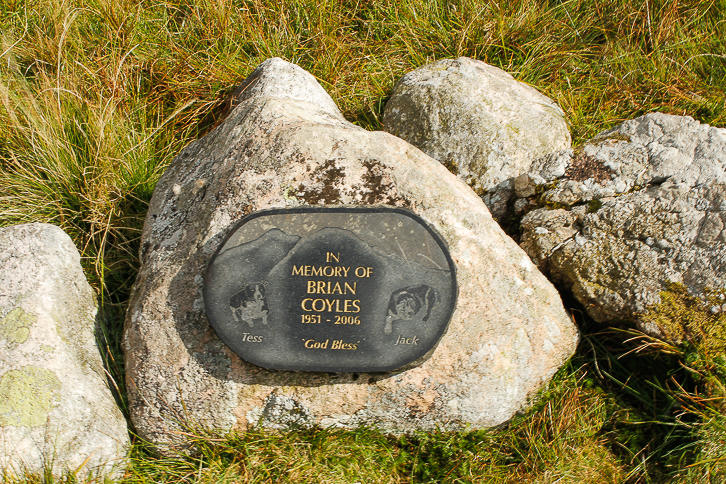 As we descended from Whoap I spotted this memorial just off the path.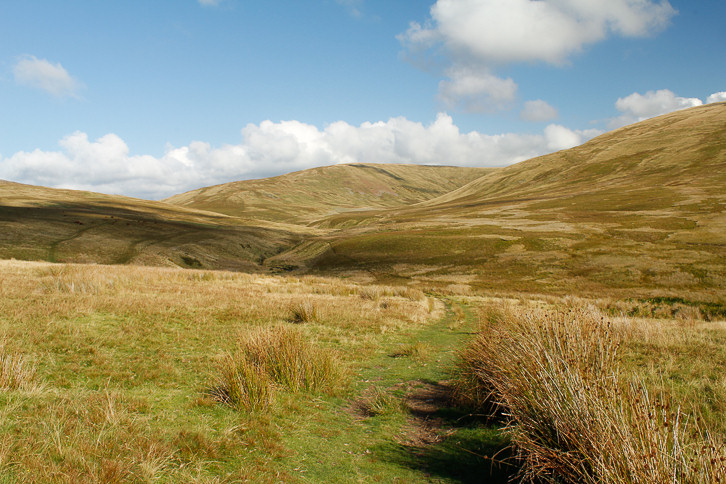 Looking back to Lank Rigg (R) and Whoap (L) as we follow the track back to the Cold Fell Road.
All pictures copyright © Peak Walker 2006-2023