Crummock Water & Sale Fell - Lake District Walk
Monday 31st October 2016
After getting rather wet boots yesterday we delayed going out onto the fells in order to give my boots time to dry out. In the morning we had a wander, in glorious sunshine around Crummock Water. A few hours later we found ourselves walking in the clouds as we did a favourite walk around Sale Fell but this time without any views.
Start: Brumston Bridge (NY 1855 2930)
Distance: 3 miles Ascent: 262 metres Time Taken: 1 hour 50 mins
Terrain: Clear paths
Weather: Cloudy
Pub Visited: Kirkstile Inn, Loweswater Ale Drunk: Cumbrian Legendary Ales, Loweswater Gold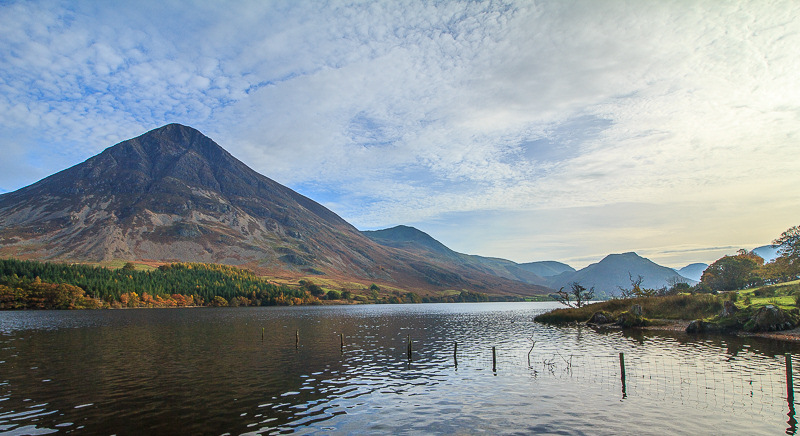 We follow the path around Crummock Water enjoying the views of Grasmoor.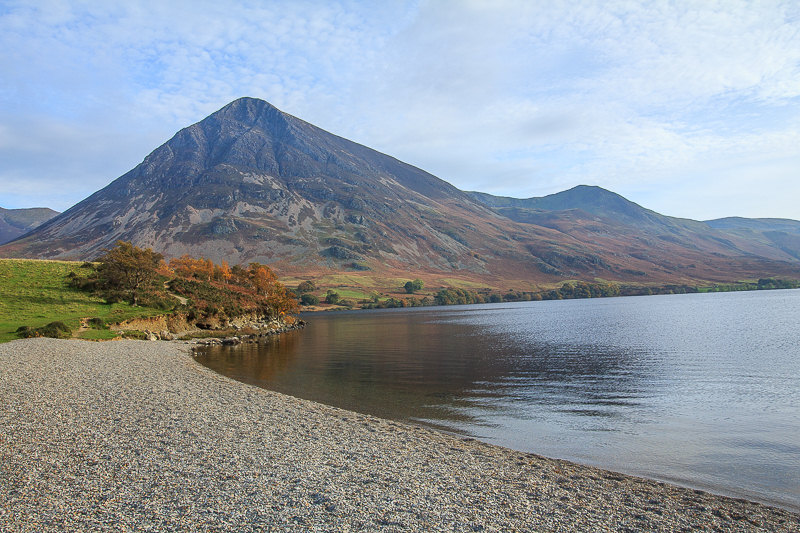 After a slow wander we reach the beach and take in the views.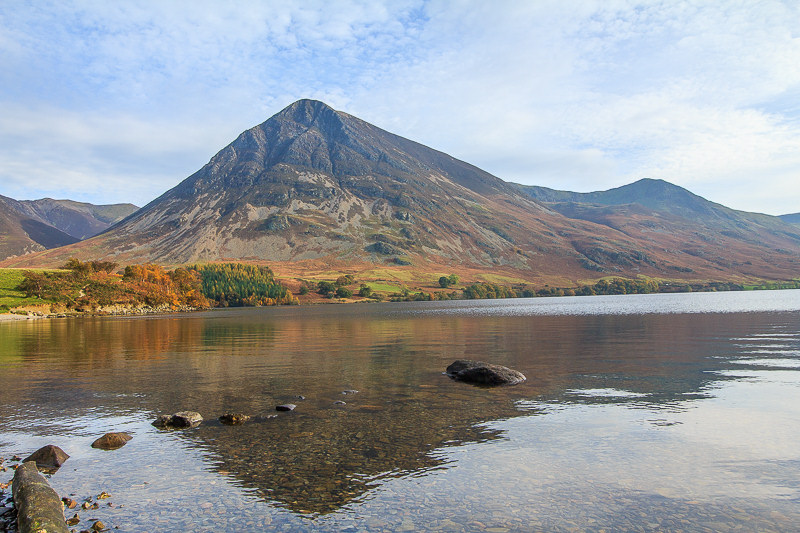 Plenty of time to play with my camera and sit and stare in the warm sunshine.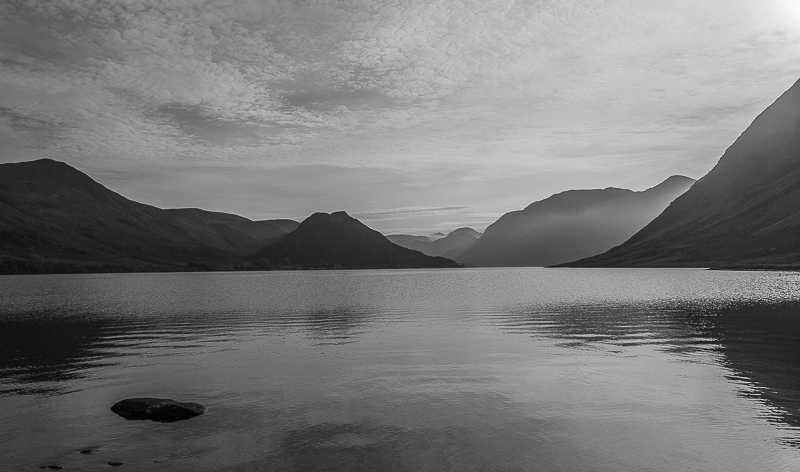 At the head of the lake the clouds are hugging the tops of the distant fells.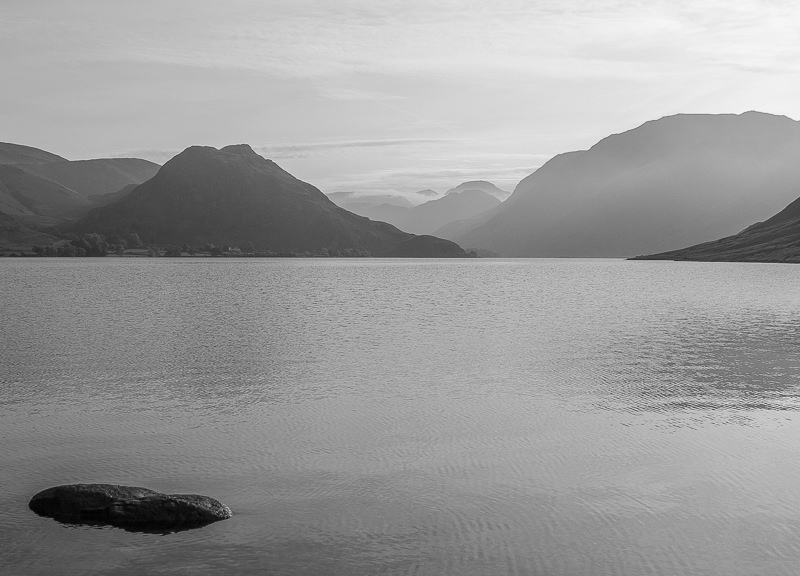 A closer shot of the clouds and Rannerdale Knotts.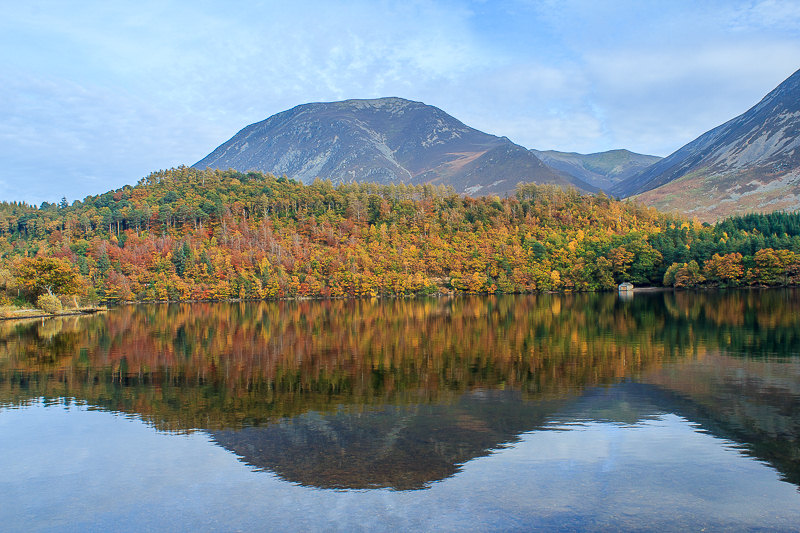 Heading back we can't help noticing the reflections that are now visible in the water.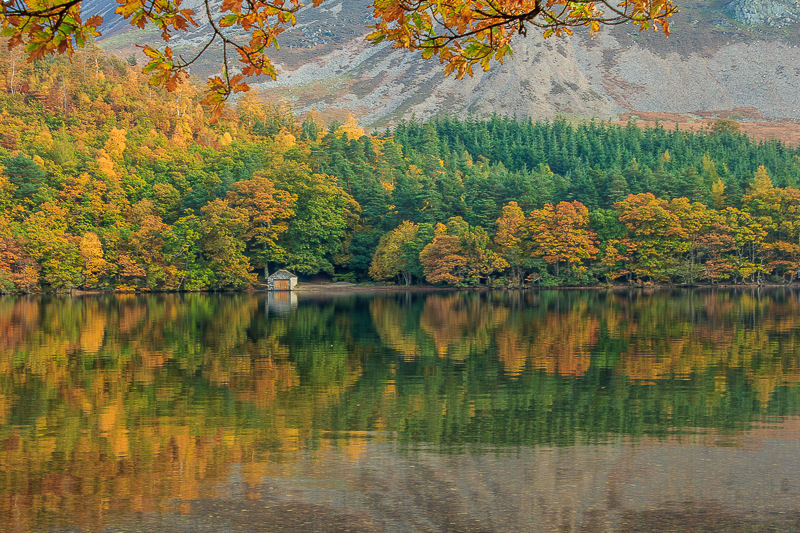 The boat house on the other side of Crummock Water.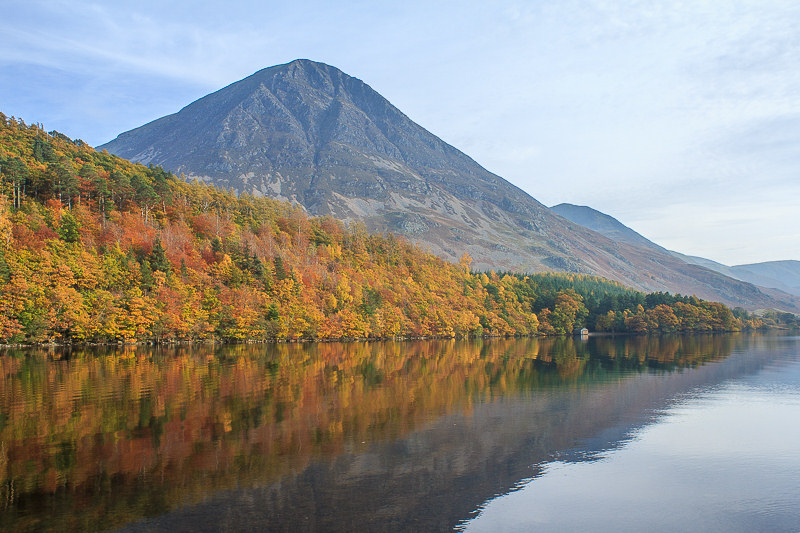 A final shot of Grasmoor partially reflected in the water.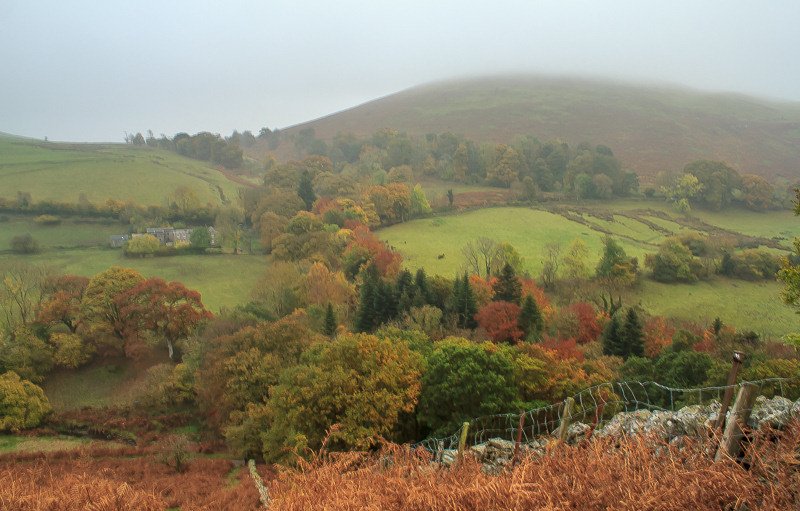 Just over two hours later and those clouds have covered our part of the Lakes in mist. Even the summit of Ling Fell is disappearing into the clouds.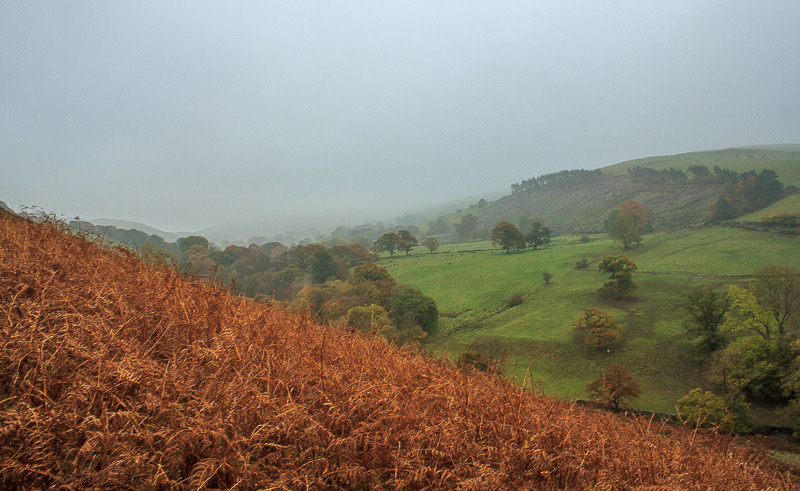 No views along Wythop either.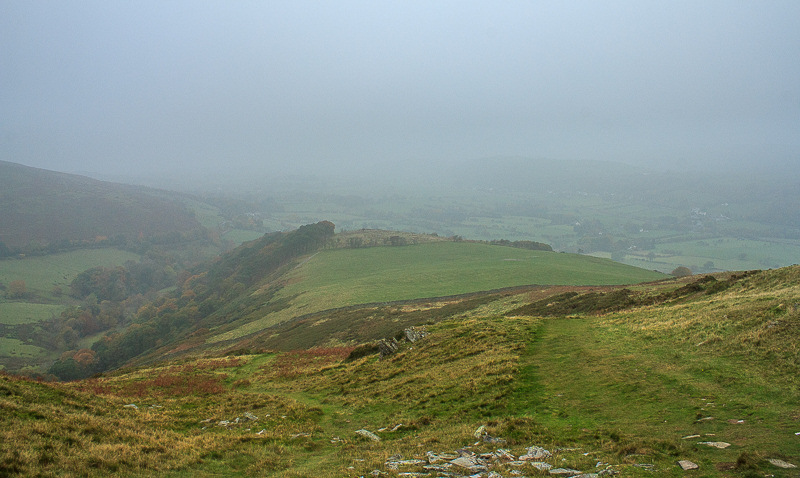 Looking back towards Fisher Wood as we start to follow the broad track towards Sale Fell's summit.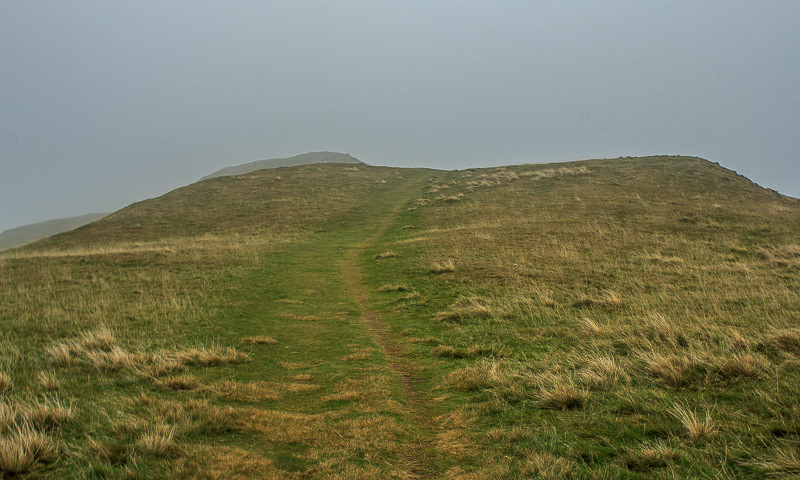 One of the many false tops on this fell. As I suspected when we set off we weren't going to enjoy any views on this walk.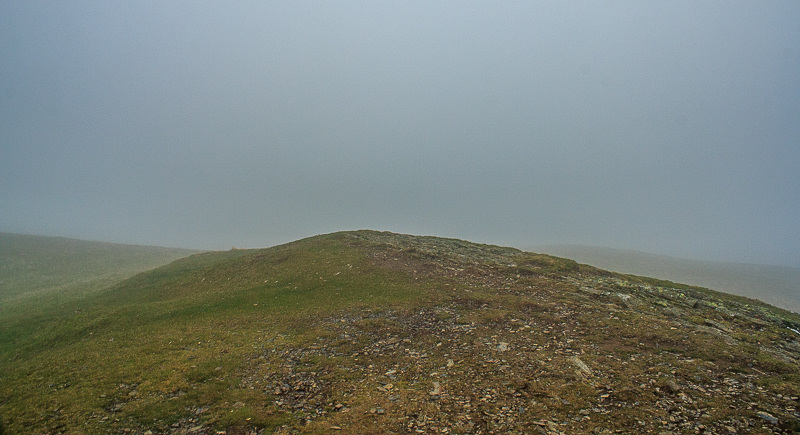 No views from the summit, now which way is the path?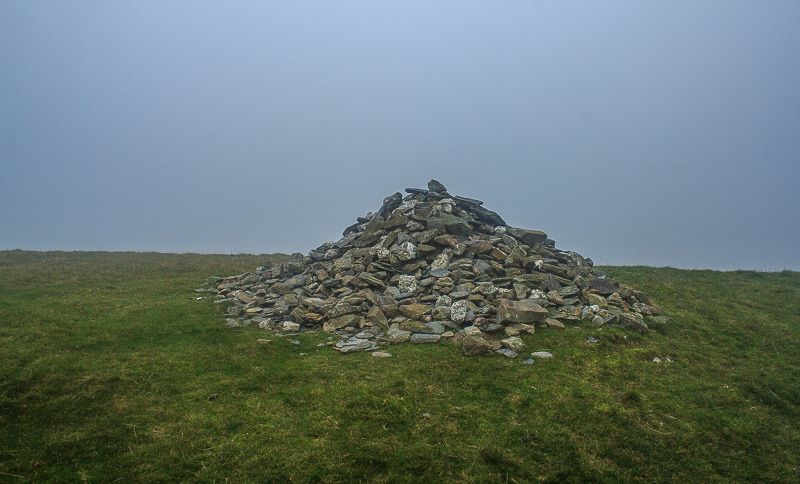 We had a quick lunch sat next to the cairn that marks the Birkett top of Rivings. We weren't the only mad people up here, we passed four other people enjoying the mist and mirk.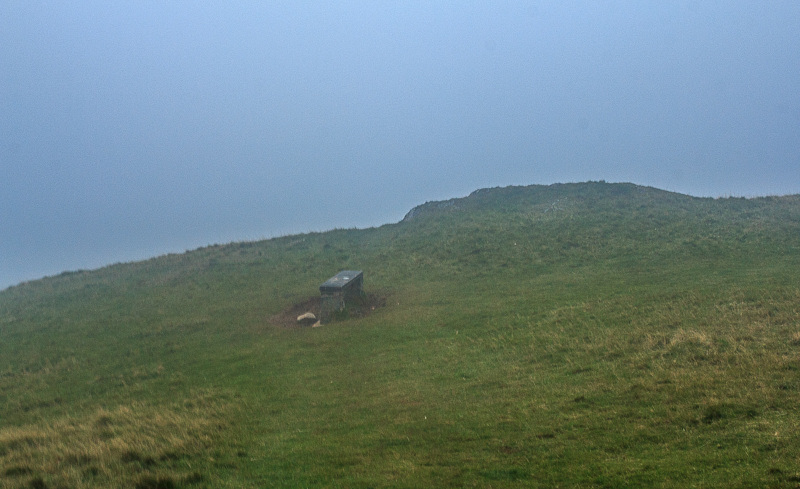 The bench just below the summit of Lothwaite was a welcome sign that we were following the right track.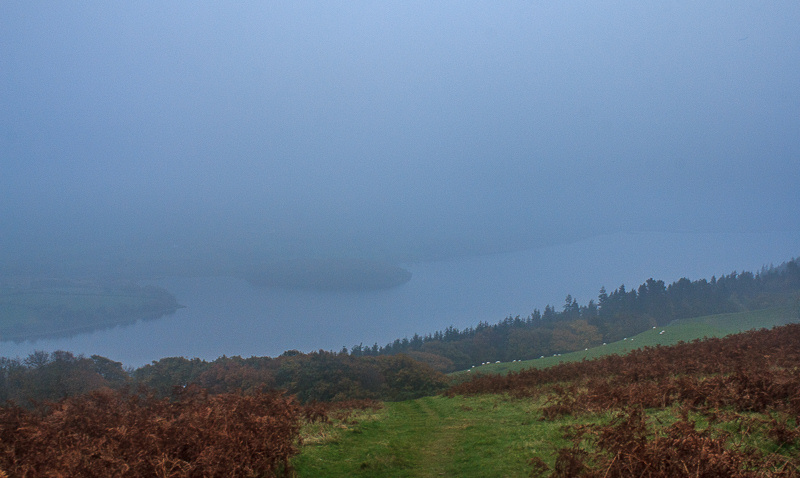 Bassenthwaite Lake looked quite spooky when we first spotted it through the mist.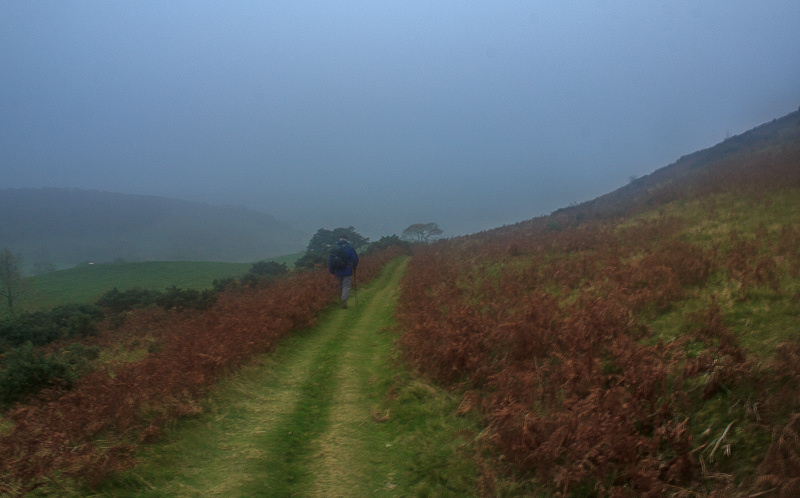 After a short descent we reached the track that runs below Sale Fell.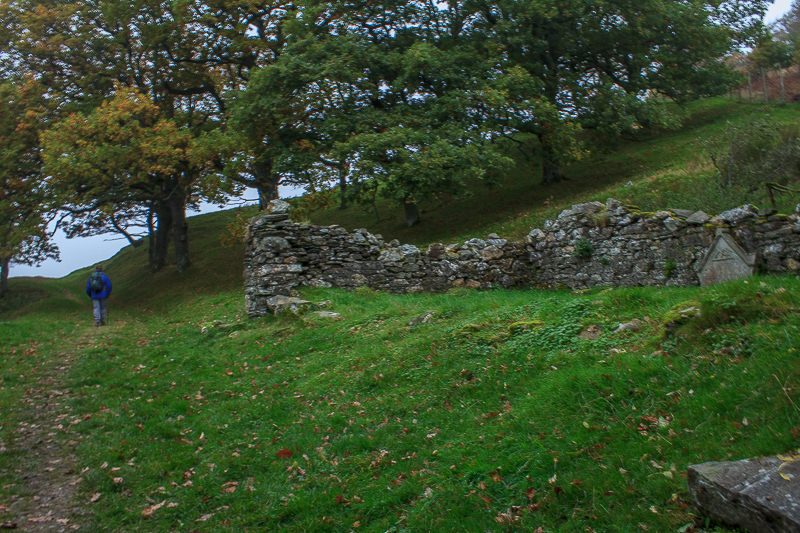 The remains of the former Wythop Church.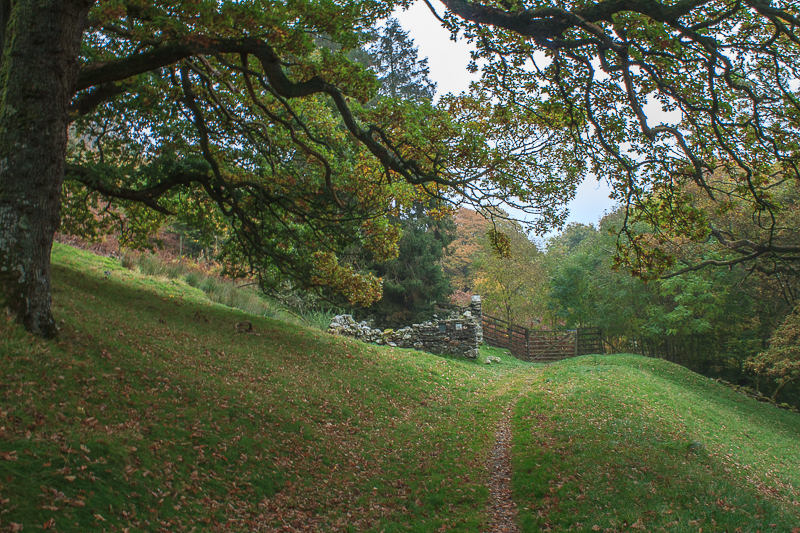 Looking back to the rather tall gate that protects Chapel Wood from deer.
All pictures copyright © Peak Walker 2006-2023